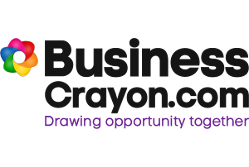 Regular readers of this blog will know that a few weeks ago we made a last-minute appeal for entrants for the Enterprise Now competition, which was on the hunt for applications from would-be entrepreneurs with innovative business ideas and existing small-business owners with a clear vision for business growth.
The competition has been organised by business-to-business group-buying website Business Crayon and is supported by Start Up Donut.
One lucky overall winner will receive a selection of products and services ("business kit") worth £4,000. Their name will be announced at the Business Startup Show in London on 18 November. In addition, 50 runners-up will receive at least £400 worth of business support (although the deadline for entering has passed, you can find out more about the prizes here).
The judges have considered all applications and you can find out more about those shortlisted by visiting the Business Crayon website. From here, you can also vote for who you think should win by clicking on the logo or business name and then clicking on the 'Vote Now' button at the foot of the entrant's extended entry profile.