January 10, 2014 - Anonymous
Court disputes over trade marks jump 30%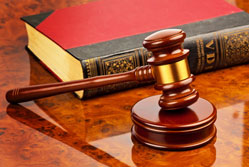 Court disputes over trade marks rose significantly in 2013 as the UK courts became a key battleground for businesses wanting to protect their global intellectual property (IP) rights, says City law firm RPC.
High Court cases involving trade marks climbed from 88 to 114 in the last year.
RPC says that companies are increasingly taking the approach that they have no choice but to launch legal action over trade mark infringement, regardless of where in the world that infringement has taken place, or risk even the smallest of businesses "stealing" their brand image.
Traditionally businesses would only have litigated to protect their IP in their core markets, but now globalisation and the rise of e-commerce means businesses are determined to protect their rights even in countries where they currently have few or no sales.
David Cran, RPC's IP and technology partner, comments: "The danger is that if businesses don't enforce their brand they will lose the right to use it locally, putting at risk any future expansion into new markets and creating brand confusion online."
RPC says that the rise is mirrored by a similar increase in copyright disputes, as new technology and internet companies who are building their businesses by exploiting existing content increasingly come into conflict with traditional media companies.
Large multinationals have always been assiduous in protecting their brands in countries they operate in. For example, since 2001, AB InBev has gone to the courts in over 20 countries to protect its Budweiser brand.
David Cran continues: "In the past, if a business in another country, that wasn't a market for the UK business, was using a similar or identical trade mark it would not have been worth pursuing. Now, that company may be trading in the UK or the UK business may wish to sell its goods or services to that market. The reality is that almost all overseas economies are potential future markets."
Related resources: