January 03, 2014 - Rachel Miller
New year sees significant jobs recovery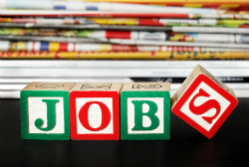 There has been a marked upturn in recruitment across every sector of the professional jobs market and there are also some notable hotspots in the temporary and contract sector.
These are the findings of new research by the Association of Professional Staffing Companies (APSCo). Its data shows that the professional jobs market is rebounding strongly with placements up 8.5% year on year. And there are more permanent vacancies – with
online job advertisements up by 25% across the professional sectors.
The most buoyant sectors include engineering, IT, accounting, finance, media and marketing. Vacancies, measured by online advertising activity, are up by 25% – a far cry from the beginning of 2013 when APSCo reported a drop of 1% in both placements and vacancies.
Permanent roles are also rising at a faster rate than temporary vacancies. Recent ONS data shows that the rate of temporary workers as a percentage of all employees was 6.2% – a slight decrease compared with last year. Even so, there has been a boost in temporary and contract positions, especially in finance and IT.
In addition, the latest salary levels (collated from data from online job advertising) show a median increase of 1.4% compared with the same time last year. The highest three-month rolling averages were in banking, marketing and media – driven by an on-going skill shortage.
Ann Swain, chief executive of APSCo, said: "The latest GDP figures coupled with more recent reports that the UK is expected to grow 3% next year sets the stage for a continued recovery in the UK professional jobs market. While we have tentatively been talking 'recovery' for some months, this latest data is the most encouraging yet and we believe that 2014 will be the year of the professional jobs comeback."
She added: "All the economic indicators are there: UK liquidations and receiverships are down by 11.5% year on year; the number of new companies incorporated has grown by just over 2%; we have the highest employment rate since 2008 and full time work growth is accelerating faster than part time. The only blot on the horizon is an ongoing skills shortage for niche professional roles. As the economic picture gets brighter – this shortage is only going to get worse."
Related resources: