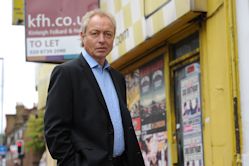 Local retailers are under pressure from all sides but their survival depends on how they meet the changing needs of consumers. Three retail experts tell us why independent retailers have to raise their game
Times are tough for independent retailers — there's no doubt about it. But are small shops ultimately doomed?
The short answer is — they don't have to be. But survival won't be simple and those that fail to adapt will fall by the wayside.
High business rates, expensive parking on the high street, the rise of out of town retail parks — it's easy to blame outside factors for the current problems in the retail sector. And it's true that crippling business rates based on high pre-recession property valuations are squeezing retail margins (see box below).
But the biggest challenge facing retailers of all sizes is that consumer habits are changing dramatically. And although more of us are browsing and shopping online, it's not as simple as a straight shift from high street to ecommerce. If it was, then we wouldn't be hearing reports that Amazon might be opening its own bricks and mortar stores.
According to the Centre for Retail Research, just 15.2% of all UK retail sales are made online. But that's not entirely the point. Research shows that around 80% of sales are influenced by online. And that's the crucial fact that small retailers have to grasp.
What do shoppers want?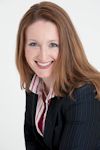 Many shoppers do genuinely want to buy what they need locally. The pedestrian pound is far from dead. But they also want to be able to browse online before they buy — even from the smallest retailer. They want to price-compare via their mobile phones and they also want to click and collect or order online.
In short, they want information and choice. And these are things that many small shopkeepers are just not offering to their customers. They are literally expecting shoppers to do all the legwork.
"There's a consumer revolution happening," says Clare Rayner (right), author of The Retail Champion: 10 Steps to Retail Success. "Some people are still doing what they've always done but if you are doing that then you are going backwards. But one thing in the favour of small retailers is that they can turn on a sixpence. Big retailers can take longer to adapt. Independents are small and agile."
"Independent retailers need to have much more vision and positivity. You can't control external factors like parking, but you can control who you talk to and how," says Amanda Ruiz (right), marketing and PR consultant and retail expert.
Amanda and Clare agree — small retailers have to raise their game. But they can survive. Here's how:
You must have a website
You have to be online, says Clare Rayner, but it doesn't necessarily need to be transactional. "You need people to think that if they make the journey to your store, it will be worth it and their needs will be met. So you must be findable online and provide all the information to encourage people to visit, including testimonials."
"A website is an absolute bare minimum," agrees Amanda Ruiz. And your website must be smartphone-friendly. "Don't forget that everyone has got a mini computer in their back pocket — a mobile phone," says Amanda.
Your website must build trust
Your website must answer frequently-asked questions, have complete transparency on issues such as deliveries, costs and returns and feature customer testimonials. All this will inspire trust — and provide answers outside of normal shopping hours.
"People don't shop between 9am and 5pm anymore," says Amanda. "Build a set of FAQs on your website and answer every question you've ever been asked."
Offer customers choice
You don't have to offer online sales — although if you do it will certainly widen your market. However, you must offer the customer choice. "Click and collect is really big," says Amanda. "People like to browse from the comfort of their own home. If you don't offer ecommerce you can still allow people to pre-order and then come in."
Create a wider presence online
"Some retailers just aren't leveraging the power of social media," says Amanda. "It's not important to get thousands of followers — it's about getting quality and presenting your store in the best possible light. Facebook allows images so it can become a virtual shop front for your business. And on Pinterest, you can attach a pound sign to your images so people know they can click through and buy."
"Have an up-to-date Google Places listing," adds Clare. "People need to be able to see what other people are saying about you. Don't be daunted by the prospect of the occasional negative review — people will see how well you responded and that builds trust."
Know your customers
"Shop owners have to understand who it is they are trying to serve," says Clare. "They have to have in their mind's eye who their ideal customer is and imagine their lifestyle. Then the business can pull together everything around that to deliver the right products at the right price using the right channels to market."
But, warns Clare, "Be careful not to base this profile on an existing customer type that might be dying out."
Create customer avatars, suggests Amanda. "I've got Trendy Mum Martha who is 35, has two kids, reads Grazia and goes on Mumsnet and then there's Retired Rose who lives in the country and uses Facebook to keep up with her grandkids. You've got to know where your customers hang out."
Get face to face with your customers
One of the big advantages small stores have over bigger rivals is that they often know their customers by name. But if you are exclusively online, it can be harder to develop these relationships.
"Don't be faceless," says Amanda. "Buyers always like to see the face of people they are buying from. You could do a little video of yourself saying hi and thank you for visiting our website."
Another option is to run occasional pop-up stores. "If you're online, pop-up stores can give you a physical presence without the overhead of property rental," says Amanda. "People can come and meet you and see and touch the products and you can get valuable feedback. It's also a good opportunity to get customer data capture."
Learn from (some of) the big retailers
As a small retailer you don't want to look like a clone of a big chain. So whatever you do, don't use plastic shop fittings and generic red sale signs, says Amanda.
However, she adds, you can learn from some of the chains that — ironically, perhaps — are themselves trying to look like an independent. Shops like Urban Outfitters use simple props and décor (exposed brick, chalkboards and plywood) to create appealing individual spaces. "Go on a retail safari," says Amanda, "and see what other stores are doing."
Stick together
Talk to neighbouring shopkeepers and recommend those stores to your customers. "Don't think everyone out there is a foe," says Amanda. "It's about not just thinking of your four walls, but about the whole area or town."
Clare Rayner is known as the "Retail Champion". She is a speaker, consultant and mentor to retailers and author of The Retail Champion: 10 Steps to Retail Success.

Amanda Ruiz is a marketing and PR expert. She offers marketing advice specifically to retailers through Promote Your Shop. In addition, Amanda is the owner of the luxury alpaca knitwear brand Humm.
---
The politics of the High Street

"The High Street as we know it is dead. But I believe a new breed of entrepreneurial retailer will rise up."
Bill Grimsey, author of the Grimsey Review:
"I think the future is going to be a tough one for independent retailers. There's a downward spiral taking place. The cost pressures are rising faster than turnover. The biggest cost is business rates. My review shows that 20,000 small retailers are in the danger zone.
"At the time of writing, the government has delayed the 2015 re-evaluation of business rates to 2017. This means that the big five supermarkets will benefit to the tune of £1.3 billion because their property assets are increasing in value. But because of vacancies on the high street, the value of small retail properties has fallen. The last valuation took place in 2008, at the top of the market. The government has given local authorities the chance to give business rate relief, but only 18 out of 320 have done so.
"I believe that the high street as we know it is dead. Bricks and mortar retailing can no longer be the anchor to create thriving high streets and town centres. But there are lots of other ways to make town centres come alive. And I also believe a new breed of entrepreneurial retailer will rise up.
"We need to create community hubs where people live, work and play. Embracing technology is key — we need wired high streets. We are calling for the creation of a town centre commission, with the power to create a business plan for each town."
Bill Grimsey has had a long career in retail — including as chief executive of Wickes and Iceland. He is the author of Sold Out as well as the Grimsey Review.
---
More on this topic: