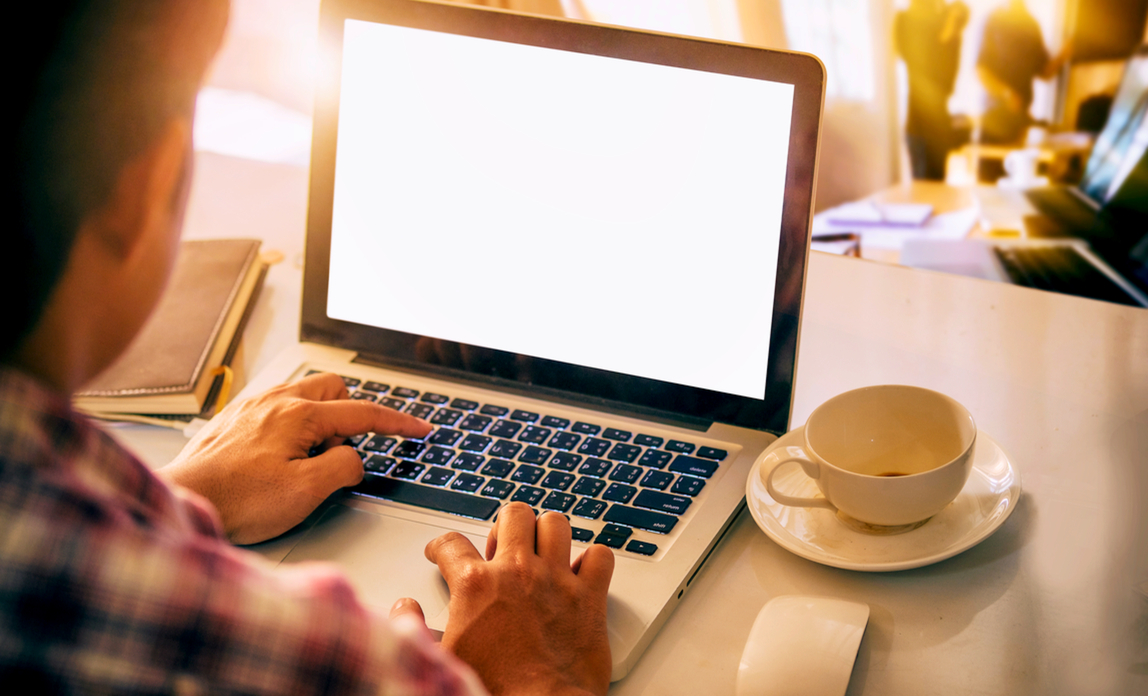 Sean Price formed iBox-Security, his web design, hosting and e-consultancy, in 2008, following months of careful preparation. From the outset, he recognised the business benefits of using Twitter and online social media as a marketing tool
"iBox-Security offers consulting to new businesses on a range of topics, including online social media. Having a great brand out there and being able to get feedback from a wonderful set of followers is a great business asset.
"Using social media is exactly the opposite of a sales pitch. It's all about engaging with your audience – not trying to ram a sales pitch into 140 characters on Twitter.
Using Twitter
"I started using Twitter in February 2007. Then it was a new and much smaller phenomena, but it's become much more popular in the UK. Part of the reason has been celebrities using Twitter and talking about it on TV and radio or newspapers and magazines reporting celebrity Tweets.
"Some celebrities have long known that Twitter offers a quick, cheap and effective way to get their messages out. Twitter is just that – a FREE channel on which to broadcast your thoughts, opinions, news and other message to people who follow you – not your sales pitch necessarily – just information you want to communicate.
"The idea is that, over time, your Twitter page attracts more followers and so it commands more attention. It's about communication, engagement and getting people to like and follow you, not simply cramming in as many sales messages as you can. In fact, that works against you, but that's not to Twitter cannot generate leads or sales, it just that it provides much better brand equity, which is what this is all about.
Getting started on Twitter
"Setting up a Twitter page is very easy – it takes minutes. You can customise your Twitter page so it reflects your brand by adding your own design backgrounds, photographs, corporate colours, etc, which is what most businesses do. As well as your name and location, you can include a brief biog to let people know what your business does and you can include a link back to your website.
"You can search for people, opt to follow them, with the etiquette being they follow you back. This is how you grow your network of followers – providing they like your Tweets – the 140-character messages you post. Twitter is a 'microblog'. The idea is you update people about what you're up to. If you read something that appeals to you, you can 'Retweet' this to your followers. You can use your Tweets to let people know about good things that happen to your business – perhaps winning a new customer or an award, as examples.
"Once I set up a Twitter page for my business, I added the address to my business stationery and email footer and began giving it out more commonly than my own website address. You shouldn't include links back to your website in every Tweet that you write, because people will see that you are simply using your Tweets to try to sell and that's likely to mean people will ignore your Tweets or stop following you altogether. It's about engagement, not sales broadcasting or advertising.
Business benefits of Twitter
"Using Twitter can increase your brand awareness significantly. It can help you build up an online following, some of which will buy from you if they like who you are and what you're selling.
"Every now and again, you can use your Tweets to let people know about any new products or services you add or to let people know when you're having a sale, but you can't simply use Twitter solely for those reasons. That said, being active on Twitter has generated sales for my business.
"You've got to be careful about what you say in your Tweets and what information you link to. You shouldn't lie, bash the competition or say anything that will reflect badly upon your brand, but that doesn't mean your Tweets should be boring.
"I also have my own personal Twitter page, on which I also Tweet about business, social media and general topics. This is good for my professional profile and complements my business Twitter page.
"Twitter isn't simply about how many followers you have, rather the quality of the content you Tweet, as this will determine how effective you are in engaging people. You must Tweet regularly – probably four or five a day would be a good target for a start up – anything more than that can be the Twitter equivalent of spam mail. If someone Retweets you, it's good etiquette to thank them by Tweet."
Sean's top three tips
"Engage with your Twitter followers – it's not about trying to sell to them directly"
"You must spend plenty of time and effort in making online social media work for your business – results won't come overnight"
"Following 'hashtags' and 'trending topics' is a great way to build your following, but don't take part in conversations that could damage your brand, for example, on political or religious matters"