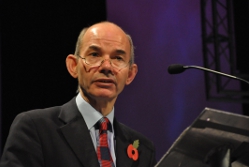 Pressure is on the UK's 5 million SMEs to fill the public-sector jobs vacuum and boost the economy through innovation and rapid growth. The Government is focused on supporting high-growth firms and entrepreneurs, with little reference to 'lifestyle' businesses run by small-business owners who are content to maintain a particular level of income and no more. We ask two leading business figures where Government support should be focused
"Starting a new business of any size is a good thing and must be encouraged." George Derbyshire, ex-chief executive of the National Enterprise Network
"Government rhetoric is patronising, there is nothing wrong with running a lifestyle business – they have an important role to play.
"Support for small businesses is too focused on high-growth firms. A lot of small-business owners are quite happy running lifestyle businesses, they don't necessarily want to become the next Branson. I don't see why it's an issue to run your own business, have a comfortable lifestyle, pay your taxes and contribute to the economy. People should be encouraged to set these firms up.
"If you can get someone starting a small business and employing a few people, it can only be a good thing. If we're going to find growth businesses, then we're going to find them from the army of half a million new businesses which start up every year – the Government needs to engage with them."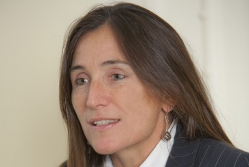 "More support is needed for existing firms – the Government shouldn't be promoting self-employment to everyone." Lara Morgan, serial entrepreneur and founder of Pacific Direct and Pure Innovation.
"Starting a business isn't for everybody, the sacrifices are immense. Business TV programmes have got entrepreneurialism higher up the agenda, but there needs to be a reality check. The perception that it's easy and it all comes with a helicopter and a boat is just barking mad – not everyone has the right skills to do it.
"The Government should focus more resources on existing businesses rather than start-ups. Not every business in every sector has the potential to grow in challenging markets, so the support needs to be sector-specific and skills-specific.
"And we need to give the firms which have survived the recession far more support. If you've got through the last few years, you've shown some mettle and will have learned a lot. Why are we not supporting these firms to get to the next stage?
"If you run a lifestyle business you aren't pumping all the profit back into growth. You probably have a company car, staff you don't actually need and the company isn't put first at all times. You may be paying your taxes, but you aren't paying as much tax as you would be in a high-growth firm.
"There has been too much discussion about start-ups. We aren't going to get the best return from the beginner who is barely going to pay tax, probably going to lose money in their first few years and is hardly employing anyone. We're looking for increased employment and tax payments – that's how we get out of this mess, we need more money from people who build stuff.
"They call high-growth firms 'gazelles' in the US, because they are the ones taking big leaps – that is what we want to encourage here."
More on this topic: