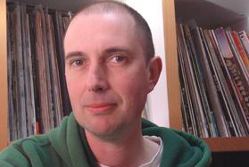 Jamie Reid-Sinclair's home-based business – Jamesboy Records – sells rare and collectible vinyl records on eBay. Starting in 2005, Jamie has carved out a great reputation in a busy niche. Here he shares some tips on how to survive as an eBay trader
How did your business get started?
"I was working full time, getting frustrated, and I kept thinking about how I might earn a living from something I was interested in. I discovered eBay in 2003 when I sold a few of my own unwanted records. I found the experience addictive! All my life I've collected vinyl, played in bands and been crazy about music. I have a strong knowledge of the trends, cults and collectible genres in music over the years. So it seemed to make sense to go into business buying and selling records."
How do you find stock – and customers?
"I started going to boot fairs to buy records and CDs. Then my small adverts brought in enquiries from people with private record collections. Things were slowly building so I went part time (two days a week) at my 'proper' job. Jamesboy Records officially started trading with an eBay shop in September 2005, a month after my second child was born - a very hectic time."
What are the advantages of having an official eBay shop?
"An eBay shop means I can list a fixed price 'Buy It Now' record for a rolling 30-day period. If someone buys one of my higher-profile, rare and expensive auction records, they often review my shop and buy cheaper 'Buy It Now' records too. I offer P&P discounts for multiple purchases. A shop also gives a seller kudos – customers have more confidence in an established shop seller. You also get your own short URL, which is useful for advertising."
Did you go anywhere for business advice?
"I didn't do a business plan or go to the bank for a loan. A two-day 'New Business' course with HMRC was good. Although I have no history of running a business I'm well organised and self-motivated. You have to be happy with your own company as an online trader!"
How important is reputation on eBay?
"It's everything. My customers trust my descriptions of the records and so will return again to buy from me, knowing that I have carefully graded the product. If you are going to sell on eBay, you absolutely MUST know your product and have a passion for it. It's corny, but 'the customer is always right'. I get very few complaints, but if there's an issue, it's best to be as humble and gracious as possible. I always agree to a refund if the customer wants one."
Where are your customers?
"I ship all over the world. About 40% of my customers are UK-based, and I send records to Italy, Norway, USA, Japan, France, Germany, Australia, everywhere… USA and Italy are particularly good markets. I have a customer in Norway who buys 25kg of records every few months – that's more than 50 LPs!"
What sort of marketing do you do?
"I've learned to advertise even when I'm well-supplied with stock. I advertise in 'free through the door' local magazines, and I also take flyers door to door in targeted streets. It gets me away from the computer! I am only as good as the stock I hold so I have to find the hidden, unwanted, rare and valuable collections out there, so marketing is important to me."
Previously published on Bristol24-7
Written by Mick Dickinson, founder of online marketing and PR agencies BuzzedUp and NOMNOM.
You might also enjoy: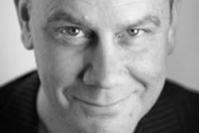 contributor
Mick founded BuzzedUp in 2007 after recognising the remarkable power and potential of inbound marketing for ambitious business owners.  ...