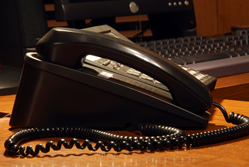 When PA Sharon Lawrence was made redundant after 25 years of having been a PA at senior level, she set up her own business as a virtual personal assistant. She talks about some of the challenges she faced as an 'olderpreneur'
"When I was made redundant in 2006, I was 50-years-old. It was quite a blow. I'd been a PA at a large corporate for four years. My boss simply told me he wanted to retire and play more golf – and that was that.
"Not wanting the stress of being back on the job market at 50, I set up as a sole trader and came up with the name Flying Changes PA. My business offers virtual independent secretarial support. I offer a wide range of services including document production, whether that is masters, board papers, reports, assessments, invoices and correspondence, and this is largely by digital transcription.
"Most of my clients are small firms, sole traders and entrepreneurs, but I also help larger organisations to clear their admin backlogs.
Course of action
"Before starting up, I took a free, three-day small business course with Inbiz. They walked us through the basics – keeping accounts, drawing up a business plan, choosing a business name, etc. It was incredibly useful.
"There was no business funding available in Wigan, where I live, so I had to use my own money. I began doing bits of work for friends for free, most of whom later became clients. You have to be careful not to get walked over, but being able to say you have customers is very important.
Net gains
"I needed a basic website, so I used web building service to build one and it cost less than £100 for a year. It was very simple.
"I made one costly marketing error when starting up – I forked out £400 for a magazine advert. A company approached me and I wasn't sure if I could afford the advert, but was told by the salesman I could cancel at any point, which wasn't true. It was a hard lesson. I just didn't get the work in to justify the expense, and it was a cost I could ill afford at the time.
"Now I market my business via networking and word-of-mouth, which is much more cost-effective. If I place an advert, which is rare, I make sure details are agreed in writing.
Networking
"Early on, I joined a business network, but found it expensive – £1,200 a year. It wasn't worth it, especially as I did a lot of work to help the group, but got very little in return.
"Good networking is only as good as the quality members a group attracts. It doesn't have to be a high-flying organisation; locally set-up independent groups with trusted members can be just as productive – if not more so.
"Wigan Borough Business Club holds a free monthly networking session I go to, which includes presentations and refreshments and brings in as many as 100 people. The increased networking I've done recently has definitely brought in new customers, plus, you get to swap knowledge and experiences.
Healthy habits
"I got so into my new business that I regularly skipped lunch. I would begin my day by checking my emails at 7am and that was it, before I knew it it was 3pm and I hadn't even had a cup of tea. It's not a good thing. One day, I ended up in hospital with severe stomach pains. Six days in hospital taught me a valuable lesson. Now I make sure I eat lunch and force myself to have breaks. You have to look after your health when running your own business.
"I've done really well. I've built up a good client list and have a nice, steady flow of work coming in.
"I'd highly recommend working for yourself. It takes hard work, but the more you stick at it, the better it gets. I'd never go back to being an employee working for someone else's business."
Sharon's three key lessons
Look after your health – no matter how busy your working day.
Find out about free start-up courses available in your area. You can pick up loads of useful information.
Realise which networking opportunities can really help your business – and don't waste your time on others.
This case study was first published in 2009.

More on this topic:
Browse topics: Start up business ideas