Are you thinking about buying or selling overseas?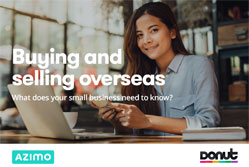 To download your free guide to buying and selling overseas, please complete the following details:
*Note: Please contact us at [email protected] if you have any issues.
This one not for you? We have a range of downloadable free guides created in association with the experts, giving advice on how to start up and succeed in business - find them all here.