Shaun Clements' welding and steelwork business Artistic Fabrications is going from strength to strength, but it wasn't always like that for the cheerful entrepreneur from Bedminster in Bristol.
After years grafting as workshop manager, supervisor and finally manager of 15 people and a 1,000-strong fleet of commercial vehicles, Shaun was made redundant just before Christmas 2008.
"I was gutted, but started looking for work immediately. In fact, I was offered a job, but it wasn't really what I wanted to do, so I thought I'd have a go on my own.
"I didn't have a loan, just £1,000 of my own money in the bank. The whole thing was a gamble. I thought – 'Do I pay this month's mortgage or give it a go?'
He gave it a go. "I found a little unit for rent. I had my kit and somehow soon found myself in business. I had no customers, so I made some gates for myself. People saw them, came in to chat and word of mouth took over."
Early on, Shaun went to see Justin Ricks, who runs workshops and training for people considering self-employment at Bristol-based enterprise agency BRAVE. Justin explains how the seminars work: "We try and give a practical overview of the key things people need to consider when setting up in business. We cover the pros and cons because, after all – it's not for everyone.
"Shaun found it really useful to find out about the practicalities of starting up his business, such as how to register, calculate his tax and find an accountant. He talked through his idea with a BRAVE adviser who provided independent and confidential support. We've helped thousands of new businesses over the years, so we're ready to answer any questions."
What about the competition?
Bristol is not short of welding services businesses, but Shaun has a clear idea about what sets him apart and this has paid dividends. Regular customers now include Pilkington Glass, Bristol University, plus, six big local building companies.
"I give a fair price and a very good service, which is important. My work could involve making gates, fences or grilles. I'll do maintenance work on trucks, work on railways and I even have had a few snowploughs to fix a while ago.
"I am booked six weeks in advance at the moment –so I must be doing something right."
Growing pains
It hasn't all been plain sailing. A small business without a large bank account has to keep things tight. Shaun also admits to having made mistakes.
"Here's a good piece of advice, the result of my experience so far. Always provide a written quote and get a purchase order before starting a job. Some people will try everything to get out of paying you, so you need proof of what you've agreed.
"I just paid in a cheque that was owed to me for almost three months. Cash flow can be an issue if you don't stay on top of your outgoings and get money owed to you when due."
To deal with a growing workload, Shaun has recently taken on an apprentice. "The local college sent over a few work experience students. One lad shone out – a really good kid called Tyler. I decided to take him on as an apprentice."
Artistic Fabrications apprenticeship is supported by government money that also pays for continued college training for the apprentice.
What would Shaun say to someone thinking about going it alone?
"Give it a go. If you don't try you'll never know. Some people are happy in the comfort zone. Working for yourself is not like that – there are highs and lows. You must be prepared for the bad times, when you're sitting at home worrying about where the work is coming from next week."
With a full order book and a new-found freedom, redundancy was the best thing that could have happened to Shaun.
Mick Dickinson, BuzzedUp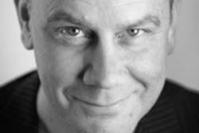 contributor
Mick founded BuzzedUp in 2007 after recognising the remarkable power and potential of inbound marketing for ambitious business owners.  , full_html...