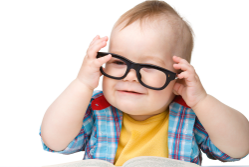 If there's one thing I've learnt about advertising in the past month it's that it can be the fastest way to throw away money. It's also one of the hardest things to quantify in terms of return on investment.
Let me give you some examples. In our first month we needed flyers printed to advertise our sales and we needed them immediately. If you read my first blog, you might recall my business partner and I run monthly good-as-new children's clothes, toys and equipment sales in our local area.
We didn't know how many flyers we'd get through (it being our first month of trading) so I printed out one colour version on my home printer and then paid £60 getting 400 colour photocopies produced at my local copy shop.
This month, being slightly better prepared, we ordered a print run of 1,000 flyers in advance. The turnaround was 10 days but it cost us £42 – so for twice the number of flyers it cost us a third less. Just by planning ahead we saved £18, which doesn't sound like much, but when your end-of-month profit is £16.60, it is the difference between profit and loss.
Another example. In the week running up to our first sale we spent a couple of hours each morning handing out flyers to groups of mums with children in a local playground. This took up lots of our time, used up lots of flyers and we had no idea if the people we gave flyers to actually turned up to the sale.
This month we got a list of local childminders and nurseries from the council and did a targeted mailing with a few flyers to give to parents (having called first to make sure they didn't mind).
Not only was this more cost-effective and less time-consuming, but it also had a much more quantifiable effect. Several of the childminders effectively did our advertising for us by mentioning the sale on their website/Facebook pages; word got out among the right people and we had a significantly higher number of enquires about the sale. The result? Double the number of people came to the last sale and more importantly we had double the takings.
So, my job for this week? Sorting out a business bank account (cue shock/horror from accountants – yes, I'm currently doing all the business banking through my personal bank account – welcome to the world of the start-up mumpreneur).