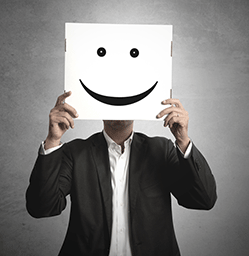 Happy people sell, according to Neville Wilshire, star of The Call Centre, BBC 3's new fly-on-the-wall documentary. Wilshire may be a little unorthodox in the way he handles his staff, but he makes a very valid point. Happy staff are more productive. Practical jokes, X-Factor style competitions and in-office speed-dating are not necessarily right for every business, but fully engaging staff is the best way to ensure they generate results.
There are many ways to engage employees and boost productivity. These do not have to be outlandish and neither do they have to be a financial burden on the business. Offering rewards or benefits schemes, such as high street discounts, reduced-cost gym membership or free cinema tickets are a surprisingly cost-effective way to make a real difference to your employees' attitude and your bottom line.
Consulting with staff about what sort of rewards would suit them is the ideal way to get them working at their best. There is no need to get as personal as Big Nev, but (providing your business can afford it) it's worth finding out what incentives will help to bring the best out of your employees.
Once the most appropriate incentives have been decided, rewards and benefits can be easily and effectively put into place that will really make staff feel appreciated and give them something to strive for.
Enthusiastic and energised staff will have a better attitude to work, a greater sense of achievement and produce better results for their employers.
Blog supplied by John Sylvester, executive director of P&MM and brand director for motivation at the Institute of Promotional Marketing.