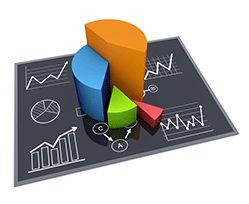 Market research and competitor analysis can be a start-up's Achilles' heel. Incorrect conclusions pulled from incomplete or inaccurate research often lead to dire consequences for start-ups that pursue a market segment that was inappropriately analysed.
So why do so many start-ups continue to get caught in this trap? Well, the answer is actually pretty obvious.
Thorough market research drains the two resources that are most precious to start-ups – time and money. Therefore, if you aren't a research guru but still need thorough research, you can choose either to spend substantial cash on expensive services and tools to perform the research or to spend hours using conventional methods if you are trying to bootstrap.
So how do you produce compelling market research, but preserve your precious time and money? Well, the answer is pretty simple, just maybe not as obvious.
Primary research can be accomplished by using a variety of free online surveys such as SurveyMonkey. Another great option is to embed user polls directly onto your website. Fair warning, though, the majority of people who participate in these polls are usually the ones who are most dissatisfied.
For secondary research, you can use tools such asFindTheCompany. The database recently became available to the public for free and provides information on more than 30 million private and public companies.
For industry research, a great (and often overlooked) resource is public companies' annual reports, which are often filled with hidden gems. They provide insight on an industry's size and growth rate, as well as predictions on where the industry is heading in the near future. Public companies pay expert consultants lots of money to research and develop these reports. Essentially, they are paying for the data you need. And the best part – you don't even need to be an investor to get these reports.
Finally, be a customer of your competitors. Look at their advertisements. From this, you can infer who their target market is, and which demographics they are trying to expand into. If your competition has stores in your area, pay them a visit. This sounds obvious, but many people don't realize how much information they can gather simply by getting in their car and driving around town. This doesn't mean you need to be deceptive, just be inquisitive.
Nowadays, start-ups cannot perform efficient and effective market research by sticking to outdated methods. They must innovate and make use of the new methods and free tools that emerge every day. Be smart about your research, it might save you more than just time and money – it might save your start-up.
Blog by David Schmidt, head of audience development at FindTheCompany.com