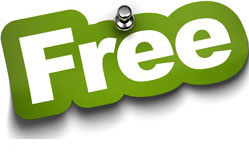 Billed by its organisers as "Europe's most important business event" and "the UK's biggest exhibition for anyone starting or expanding a business", Business Startup (which is being run alongside The Business Show 2013) will take place on 28 and 29 November in London at Olympia.
The good news is, if you live close to London or are able to travel there, free tickets are still available. Over the two days, when more than 25,000 people are expected to attend, there will be 10 workshops, more than 250 free seminars and 350-plus exhibitors gathered.
Speakers at the event include Sir Tom Shebbeare (chairman of Virgin StartUp), Doug Richard (ex-Dragon and founder of School for Startups) and David Gold (joint chairman of West Ham United and chair/owner of Gold Group, which owns Ann Summers and many other successful businesses), among many others.
According to the organisers: "Business experts will cover everything you need to know to get your business started and offer you their invaluable experiences, tips and secrets."
As well as access to some excellent free information and advice, the event potentially also offers fantastic networking opportunities.
Order your free tickets while you can.