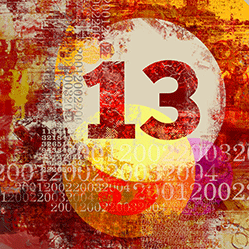 1 "Being your own business cannot be improved by unnecessary physical 'accoutrements', so think carefully about any purchases you think you need to make because you're now 'a business'"
From Three things to avoid in your first year of business
2 "In the UK, anyone can call themselves 'an accountant' – even if they aren't qualified. So, ensure that the one you choose is suitably qualified and part of the relevant professional body"
From How to choose the right accountant for your business
3 "Spend 30 minutes each day thinking. It seemed to work for Bill Gates. He's reported to have spent one month every year thinking up ideas for his business"
From Give your business the best chance of surviving when times are tough
4 "Managers make sure that everything is controlled properly; leaders create the vision, the enthusiasm and the passion. The best leaders are those who inspire and create followers"
From The difference between management and leadership?
5 "It's funny how the best ideas can come to you by accident – literally, in my case"
From How my business Tots To Travel was born
6 "Let's be honest, a boring, drab, dark office has never inspired anyone to do anything"
From How to make your office more creative
7 "Think about issues that people are faced with every day and write them down. Helping to solve such problems could enable you to come up with some excellent ideas"
From Seven steps all start-ups should take
8 "Look for a business mentor to help you stay on track and advise if things get tough"
From How to balance a new business and your family - without losing your sanity
9 "In 1919 a man called Jack Cohen decided to sell more than just syrup and fish paste. He started selling tea and laid the foundations for what we now know as Tesco"
From Three mistakes many start-ups make
10 "Nobody wants to think that what you thought was the perfect hire could result in a costly tribunal case, but one in six disputes do – at an average cost of £9,000"
From What key obligations do businesses have to their employees?
11 "According to Experian, there are some 900,000 businesses in the UK that have real potential to start exporting and yet they are still only serving the UK market at the moment"
From Does your business have export potential?
12 "Never sit back and admire what you've achieved – look forward to what's next. Have the courage of your convictions and think about what you need to do to reach new markets"
From My advice to start-ups and small firms – Ed Reeves of Moneypenny
13 "Up to £150 per head of the cost of holding a Christmas party is an allowable tax deduction and VAT can also be recovered on staff entertaining expenditure"
From How your business can avoid Christmas party pitfalls
Thank you to our sponsors for their support last year. Many thanks also to the experts who shared their knowledge and provided content that ensures this blog remains a popular source of information, advice and inspiration. A big 'Thank You' also to our ever-growing list of partners – we look forward to working with you this coming year and beyond.
Finally, a massive 'Thank You' to all our readers in 2013. Whether you were thinking of starting your own business and were looking for inspiration or were starting your own business and needed advice, we hope you found what you were looking for.
Happy New Year and here's to a superb 2014…