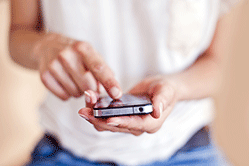 Many SMEs are currently looking to upgrade their point of sale (PoS) systems. They were probably obsolete three or more years ago, but in the downturn, many had no choice but to keep them working, regardless of the high cost of maintenance and support. Now, it is clear that old PoS systems can no longer operate in a multi-channel world.
They can't identify the customer (other than through an old-style loyalty card), take delayed orders, process click-and-collect orders, book online orders, give access to online catalogues or process returns for goods bought online.
The replacement options are often very expensive if the business is looking to replace like with like – big hardware and proprietary software with more of the same. A cheaper and just as effective option, particularly for smaller business, is to use a mobile device such as an iPad and power it using relatively inexpensive applications that only charge for what is actually used.
Already in the US, major retailers say they will never build another fixed-till point, choosing to go mobile on a network in every store.
The joy of a mobile solution is that because all the apps and data are in the cloud, the business owner can access them through their smart phone and effectively run all sorts of regular tasks without ever having to be on site.
These mobile solutions also enable the retailer to connect directly to their customers through their own smart devices, to share data, orders, messages, voucher redemption, video – a host of content that both parties need to share.
Blog supplied by Oscar Heron, digital manager at apphardware.com, a one-stop webstore for business apps and hardware specifically aimed at SMEs.