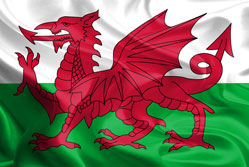 As a teacher, enterprise policymaker or head of a government department, how do you get young people to consider starting a business as a possible career path? How do you explain the highs and lows, challenges and opportunities and realities of running a business?
The approach taken in Wales is to bring local entrepreneurs and young people together, from primary school right through to university, to raise awareness of entrepreneurship, encourage students to take part in enterprise challenges and competitions and provide them with the tools to start a business. It may not sound groundbreaking, but the Welsh Youth Entrepreneurship Strategy is seen as a success across Europe, and evidence suggests that the impact of the strategy is three-fold.
1 Aspirations and confidence
Young people who have taken part in enterprise challenges and events report that their aspirations have risen as a result. Research suggests that more than half of young people in Wales aged 16 to 24 now aspire to work for themselves – a significant increase from ten years ago. Interviews carried out by the Carnegie UK Trust with those involved in delivering enterprise education in Wales suggest that this stems from an increase in students' confidence, and in some cases, their leadership skills.
2 Entrepreneurial skills
Learning about enterprise from a young age and having the opportunity to take part in challenges that mimic starting a business equips young people with entrepreneurial skills. The Trust's survey of student attitudes to enterprise found that 52% of Welsh respondents had sold goods online, while 64% had experience of selling face to face. Many students are using these skills to set up their own businesses. After the Welsh Assembly Entrepreneurship Action Plan was introduced in 2002, early-stage entrepreneurial activity among young people increased from 3.5% to 10% in 2011.
3 Start-up success
The final and ultimate support for budding businesspeople in Wales is the help made available through the Youth Entrepreneurship Hubs to develop mature cashflow and business plans before asking for financial support. This bridging stage between education and work helps young people to discuss their plans with business advisers on a practical, day-to-day basis. And in return for supporting enterprise from an early age, the Welsh Government is being rewarded with more graduate start-ups compared to other parts of the UK and Ireland.
Those involved in delivering the enterprise agenda in Wales are well placed to share their success with governments in other parts of the UK and Ireland. Sharing what has proven to work well across national boundaries might just be the starting point for UK start-ups of the future.
Blog provided by Lauren Pennycook, Policy Officer at the Carnegie UK Trust. The Trust's new briefing, The Welsh Dragon: the success of enterprise education in Wales, can be downloaded here.