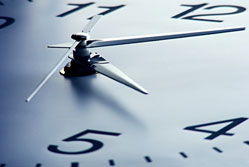 There are only so many hours in a day and there's only so much you can charge for your products or services. Once your start-up hits these inherent ceilings, you're at full capacity in terms of financial return. You're probably near the end of your tether, too. But there is a way to expand your business beyond this point, without the responsibility of employing staff.
Gone is the need for an endless list of "Stuff I need to do" (aka everything). Instead, have two lists:
1. Stuff I will do
As a start-up, you're probably wearing many hats: marketing guru, accounting wiz, rainmaker and IT pro. Each of these requires different skills and talents: nobody is brilliant at everything.
Write down what you're best at. You will be far more productive, with better results, if you only do the stuff that interests you, the things you are best at, the jobs your skills are best suited to – in short, the reasons you started the business in the first place.
Deep down you probably know that while you love analysing customer feedback (List One) or coming up with new product ideas (ditto), you usually put off writing your blog or doing your accounts. Or maybe there is something you put off because you just don't know how to do it (that new e-commerce part of the site maybe or the wireframes for your new mobile app). Those are the jobs that belong squarely in List Two.
2. Stuff I will get someone else to do
This includes everything else. Whether it's not the best use of your time or you don't have the right expertise, be honest with yourself about what would be done better or more quickly by somebody else. As a business owner, knowing when to delegate work can be one of the most difficult decisions. Remember that your time is finite – and probably your most precious resource. Here are five suggestions for jobs you could hand to someone else and get some valuable hours back in the process.
Faffing around with fonts, colours, symbols and swooshes is a) fun and b) a gaping black hole of productivity. Twiddling with our logo or letterhead is what we do when we're avoiding doing something more difficult and more useful. Better to browse designer's portfolios to find a design pro who matches your requirements and let them get on with it.
Good businesses communicate – regularly. But when you're short on time, generating engaging, fresh, on-brand, unique, SEO-rich content for that weekly blog, e-shot or customer newsletter can feel like a millstone round your neck. Hiring a freelance writer to create your copy is easy: just give them a few topics to work from and enough information to help them capture your voice. Bingo! A 500-word blog post. No more trying to be pithy and punchy in your kitchen at 2am.
>Web analytics, SEO & PPC
If your website is your main customer-facing platform, you need web analytics to make sure it's doing the best job possible. But it's way too easy to get sucked in. Nicotine, alcohol, Candy Crush… compared to the addictive and hypnotic glow of the Google Analytics dashboard, they got nothing. Outsource it, read the top-line report and free yourself from this time-zapping peril. Similarly, buying and optimising keywords on Google, Bing and Yahoo has become a complicated science with ever-morphing algorithms. Get an SEO expert to keep an eye on your clicks and conversion rates for you.
Managing a social media campaign is a 24-hour, rapid-response activity, and as the leader of your business, you just don't have the availability. By all means, check in on Twitter, Facebook and LinkedIn every now and then, but delegate the day-to-day campaign stuff to a freelancer who can dedicate himself or herself to making your business a social media success.
How many hours a week do you spend on basic admin tasks such as data entry, research, database management, transcribing, planning events or organising travel? It's blatant misuse of your most valuable business resource (yes, that's you!). You'll find thousands of freelance virtual assistants online with a good broadband connection and a typing speed way faster than yours. Get one.
Blog supplied by Hayley Conick, Country Manager for Elance UK & Ireland, which enables small businesses to find freelances.
Grow your business and save money.
Save time and get more done with online freelances. Elance, the leading platform for online work, is offering Donut readers $50 towards their first job posting. Find out more >>