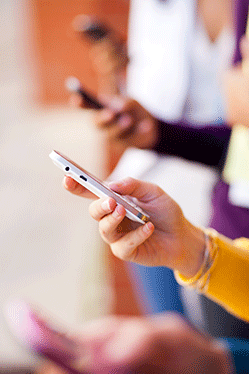 When I started my business, the biggest drain on my resources was time. Many people say the flexibility of being your own boss is a major reason why they start up, but budding business owners be warned – it could be a while before that flexibility comes into play.
Of course, initial start-up capital also proved to be quite a shock. No matter how many friends you have giving you advice, nothing quite prepares you for the shock of the amount of capital you need to start up. Thankfully, I was able to sell my car, which gave me a decent amount of capital to begin with.
Now, however, as my business has started to get established, the matter of time has reared its head once more. As such, my current priority is to hire someone who can help me out and give me that flexibility I desire.
Saving time and money
One of the primary pieces of advice I've been given is to not hold back on employing someone because you fear losing money. This is easier said than done, but I've also noted a great way of saving time and money when it comes to future employees.
Not only will employing someone help me save time in the long run (along with sharing the workload), but by engaging with current technology, training and management will also be reasonably straightforward.
With the rise of BYOD (bring your own device), there's no reason not to apply this to small businesses and start-ups as well. However, one of the best time-savers (and long-term money-savers) is to ensure that everyone in the business is "on the same IT page".
Keeping in the loop
Investing in the same smartphone as my own means I know what software is available, and I can easily train future employees on how to use the device, along with the many apps installed.
Because Microsoft now offers a mobile version of Office, it's never been easier to manage a small business. Chances are, until my business fully takes off, employees will work part time, so training them completely on a device used across my company is one of the best time- and money-saving decisions.
I want to understand everything I ask my employees to do. In fact, regardless of the help my friends offer me, it's been my aim from the start to tackle everything independently, because it's the best way to tackle the steep learning curve.
Hiring a new employee seems daunting, especially as my business is still in its infancy. However, with the right training across a device and software I understand, I have confidence that it'll run as smoothly as possible.
Blog supplied by Frederick Miller of Helpingu2save.co.uk.
Further reading