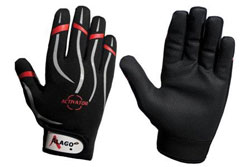 Mick Dickinson of BuzzedUp investigates how rejection on Dragons' Den turned out to be a blessing for Tony Curtis, inventor of Alago Heated Gloves.
Slightly more than three years ago, Tony Curtis' business idea for heated sports gloves was given short shrift on TV's Dragons' Den. Those Dragons must be fuming now, because Alago Heated Gloves is a hugely successful business, with thousands of its products warming the hands of gardeners, cyclists, kayakers, tennis players, horse riders and players at many premier sports clubs. Stick that in your pipe and smoke it, Duncan Bannatyne.
Determination, bad luck and a radical approach to funding have all played a part in Tony's remarkable business journey. Recalling how he came up with the idea, he says: "It started seven years ago when I was watching my 12-year-old son playing rugby. It was a freezing day and no one could catch the ball – no one wanted to. He ran off the pitch at the end with blue hands and shoved them up my jumper for warmth. Once I'd got over the shock I thought, he needs heated gloves.
Light bulb moment
"That was my 'light bulb moment'. I searched online to try to find heated gloves but nothing was suitable. Everything I saw had big bulky battery packs, electric cables – useless for sport.
"So I thought I'd have a go at inventing something and spent six months playing around with gloves, silicon tubing, a meat syringe and some heat packs at home. After destroying several kitchen appliances along the way, I came up with something that I thought would work. I took it to a brilliant design company and we went forward to prototyping. That's when it started costing money."
So how did he cover those costs? "I had a day job, but needed more money. I didn't think about investment, I found another way. I bought a camera and taught myself photography. I opened up a spare-time photography business, doing portraits, weddings, event, etc. I did that for four years, that's how I paid for product development."
What customers did he have when launching his business? Tony answers: "Our mitts were bought by junior and mini rugby clubs throughout the country. Gradually, our full-length gloves were picked up by professional clubs, then we got emails from salmon fishermen, helicopter pilots, classic car drivers, obstacle race runners – you name it."
Crucial moment
Was there a breakthrough moment? "We were asked onto Radio 4 for a five-minute interview with Liza Tarbuck. Within 30 minutes our website crashed due to demand," Tony remembers. "Many people asked whether our gloves could be used for other purposes than just rugby, which was a crucial moment. Overnight we changed our website, product names, packaging – everything. We changed 'Rugby Mitts' to 'Classic Mitts', changed the descriptions, positioning, etc. Looking back, it was such an obvious thing to do - but we hadn't seen it."
What advice does Tony offer to those with a great business idea but no start-up capital? "It's all about paying for prototype manufacturing and product development. I needed money, so I went on Dragons' Den a few years ago, but they just didn't get it. Of course, now I look back and I'm glad I didn't give up part ownership of my business in return for their investment.
"For years I had no luck with the banks or other lenders either, so I had to do something radical. I discovered that I could move my pension fund into a self-invested vehicle and invested that money into my business. This was a new idea then, and some told me it was risky, but if you think about it, your pension is already being invested in someone's business. Why not invest in your own business? It certainly keeps me focussed and motivated!"
Marketing advice
Tony says he now makes 95% of his sales through his website and the remainder through Amazon. "We don't advertise," he adds. "When we launched our cycling gloves I bought cheap train tickets to major cities such as London, Newcastle and Manchester and spent days putting credit card-sized leaflets onto bicycles I came across in the street. I must have walked for hundreds of miles with a heavy backpack stuffed with leaflets. As a result, we sold three-quarters of our stock on pre-order before the product was even in our warehouse!"
Alago Heated Gloves has taken a standard product, adapted it intelligently to a niche requirement and delivered very high levels of customer service to make a successful business. It is currently partnering with the University of West England on some very smart (but 'hush-hush') new applications of its technology. Alago's innovations have already caught the attention of Lockheed, the British Army and a major car manufacturer, all of which have signed development deals.
Blog supplied by Mick Dickinson of Bristol-based SME digital marketing agency BuzzedUp. A version of this article was previously published on Bristol24-7.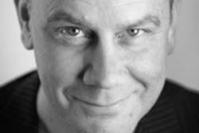 contributor
Mick founded BuzzedUp in 2007 after recognising the remarkable power and potential of inbound marketing for ambitious business owners.  , full_html...