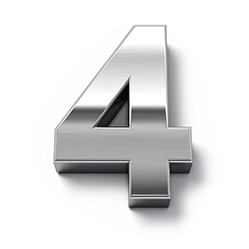 If you're a fledgling entrepreneur, starting your own business will be one of the most daunting things you'll ever do. Whether it's burning ambition, necessity or the fact that entrepreneurship is hardwired into your DNA, being one of the brave that takes this leap will be life-changing.
Being a new kid on the block can be overwhelming and you will meet people who will want to give you their advice. Picking your way through what's good and what's not is no mean feat, so Phil Sharpe, mentor at the University of Southampton Science Park Catalyst Centre, has identified four common characteristics successful businesses share.
1 Team
In a new business, it all comes down to the people and particularly the leader. To run a successful team, a leader needs to be creative, logical, passionate and able to be compelling and articulate. However, you also need to recognise that you can't do everything on your own, so you must get the right people around you.
2 Diligence
Make sure you've looked at your business from every angle and worked out what your strengths and weaknesses are. It's good to ask others and take on board their criticisms. A lot of people who are naturally passionate about their start-up seem to take criticism too personally, but actually it can be really powerful stuff. Just by recognising that somebody else has a different angle on your business – an angle you could never have because you haven't got the same experience of life – could be vital. It's important to turn negative criticism around and use it to your advantage.
3 Luck
You can make your own luck – and there's a risk that you fail to spot it when it presents itself. So, being aware of opportunities worth taking is certainly part of starting out. Randy Komisar [venture capitalist and lecturer on entrepreneurship at Stanford University] has written a great book on being a successful start-up. He talks about how the basics of business have been written 100 times – the business plan, the value proposition, etc – but he thinks that all this is only about 30% of business. The other 70% is luck.
4 Perseverance
If you think you can put something off until tomorrow that can be done today – don't even think about starting a business. To run a thriving start up, you must be able to persevere against adversity, because you're going to get a lot of that. According to Alex Rovira and Fernando Trias de Bes, authors of Good Luck: Create the Conditions for Success in Life & Business: "Creators of good luck don't give up or postpone. When a problem or situation arises, they act immediately to either solve it without delay, delegate or forget about it."