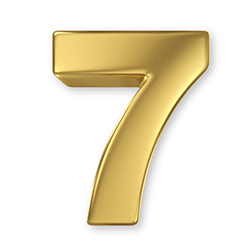 The transition from being an independent freelancer to a business owner is a process of shifting responsibilities and needs. For me, moving from freelance copywriter to founder and MD of my own copywriting agency has been one of moving from one set of challenges to the next – and developing processes or recruiting people to meet those challenges.
As the business has grown we've increasingly moved from being reactive to proactive, and that has been crucial in ensuring the continuing success of the agency. I'd like to share with you seven proactive steps you need to take to move your business to the next level. Many of these are true not just for freelance copywriters moving into agency territory, but anyone making the shift from self-employed individual to business owner and boss.
1 Stop marketing yourself – market your business instead
To give clients the sense they're dealing with a bona fide business rather than an individual, you need to market your business as such. Outline the core values of your business and shift from using 'I' in your promotional copy to 'we'. Consciously create a brand image that leverages the strengths of your agency and sets it apart from the rest.
2 Start delegating
Once you've got staff, use them. There are only so many hours in the day, so to grow your business and focus on areas such as marketing, entrust certain activities to others. Once I'd taken on other copywriters, I found I spent most of my time being an editor. Later, I went on to recruit one of my senior writers to work full time as an editor, freeing me up work on expanding the business and developing processes to increase efficiency.
3 Get your cashflow in order
As a lone freelance writer you can weather the lulls and cut back on the groceries till that big client finally pays up. But if you're employing other people (or even sub-contracting to other freelancers) you must have a much better handle on your cashflow. Nobody works just for praise and promises, and if you can't afford to pay them, you may find that your business suddenly contracts again.
4 Invest more in marketing
Continued business growth requires an investment of time and money in marketing. You also need to develop a cohesive marketing strategy that will exploit your business strengths and conform to current market conditions. If you fail to market sufficiently or effectively, you may find you've got an excess of manpower and a shortage of work.
5 Set up and refine processes
To produce a consistent product, you need to have processes that ensure quality. This extends to everything from gauging client requirements and expectations to briefing writers, invoicing clients and dealing with problems that arise. Remember, delegating will give you the time to develop these processes.
6 Consider expanding into different areas
One of the key transitions from freelancer to business owner is to redefine your offering. Where once we focussed solely on providing writing and editing services, now we offer PR, consultation and training. The larger your business grows, the greater the possibilities.
7 Develop recruitment and training policies
As a freelancer you are in direct control of the quality of your output. As a business owner your staff now play a crucial role in maintaining that quality. Effective recruitment and training policies will go a long way keeping standards high. Your staff are now one of you key assets. Look after them!
Blog supplied by Derryck Strachan, MD of content marketing and copywriting agency Big Star Copywriting.