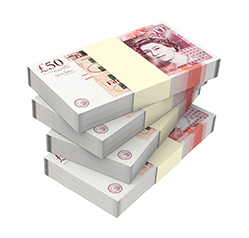 I have a Room 101 nomination. It's media headlines and political comment telling us that 'businesses are unable to access funding from banks, we have to get the banks lending again, we need to make alternative funding available'.
This has been so noisy since the 2008 sub-prime bubble burst that I'm convinced it's merely a default utterance when political parties sense that 'business' hasn't been in the headlines of late. The tone sounds so desperate at times as to imply an imminent hiatus if this matter isn't addressed. I'm not convinced that the need for bank funding is as important as we're led to believe.
We accept as fact that since 2008 the banks have reined in their lending, as a response to previous over-lending. A good entrepreneur will secure investment from other sources, because they will perceive the banks' reluctance to lend merely as a challenge to overcome. Other sources of funding may even be more appropriate, because some can bring additional commitment and proven commercial expertise.
Interestingly, among my local business community there is no issue around borrowing from banks, it's a message that you mainly hear in the media and from politicians – but why?
Historically we've been programmed to approach banks for finance. 2008 caused a paradigm shift and while those of us running our own businesses on the frontline are comfortable with this, the banks and politicians haven't caught up yet. There are two reasons – ego and economics. The banks and the City have always been thought of as the 'big boys' to whom us small firms should turn for support. They're used to being in control – to dominating us.
However, 2008 showed that they aren't that great at managing their own businesses. Their validity to dominate has been undermined, but their ego has not been humbled yet. I'm not an economics expert, but I'd guess that the banks and the State are used to profiting from failing SMEs. Finding money from elsewhere takes away income from the 'big boys'. These are the real reasons for SMEs needing financing from the 'big boys' being in the headlines, it is their income streams that are being affected.
Our UK DNA as a nation of shopkeepers has prevailed and revealed its talent for resourcefulness and diversification. We don't need the 'big boys'. Question is – how long will it take them to adjust to their new relationship with us? Maybe we'll start asking for their investment once more when they've grown up and proved that they can run their businesses as well as they have expected us to run ours in the past.
Blog provided by Samantha Acton, who founded Domestic Angels in 2002, which provides home cleaning services across the Bournemouth, Poole and Christchurch areas.