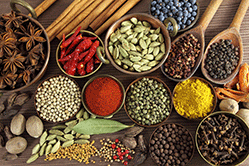 There's no doubt that as a start-up you live on the entrepreneur diet of hard work and dedication. However, over the years I've also identified five other essentials that have been vital to our success…
1 Work from the 'front line'
My role is to direct the strategic growth of the company and leave the day-to-day management to senior staff. However, from day one I've maintained a keen eye on the 'front line'. Each morning I spend 25-30 minutes reviewing our customer service enquiries to understand what the complaints are, what's being returned, etc. I even listen into recorded conversations for greater detail.
Spending time at the customer-facing side of the business allows me to spot trends I might miss if I were to be removed from the heart of the business. Often trends are only understandable if you have insight into what customers want here and now.
2 Taking a scientific approach to marketing
This ethos has been essential to driving our growth. Now, all the decisions we make are based on cold, hard facts rather than instinct. As a result, we take an obsessive approach to data. We trial and test everything to finality, exploring each and every variable to develop the best possible system for all our services.
This means we evaluate all that we do, from comparing our competitor's prices to analysing our customer's feedback to one product over another. Furthermore, we define short-, medium- and long-term goals. With goals in place it's easy to work backwards to identify the stepping-stones needed to reach that success - and therefore all the elements we need to trial and test to get there.
All our analysis is done in-house, we never outsource. The ability to harness data is something all business owners should learn. If you can interpret figures, you can determine your business's strategy. And you don't want to put that power in the hands of someone else.
3 Know when to outsource
You can feel compelled to manage everything in-house to try to save money. In our experience, though, it can be a false economy. In your quest to cut overheads, you spend time you don't have striving to be a 'jack-of-all-trades', often leaving yourself vulnerable to mistakes. Outsourcing has been one of the best things we've ever done. It allows us to employ agencies, such as recruitment and PR, to deliver on our goals, achieving what we want, but don't have the time or experience to afford.
4 Reward your staff
Recruiting the very best is great, but ensuring you can offer an ongoing, rewarding experience is crucial. We reward staff in a way that motivates. We have found that if you pay your employees market or above-market rate and offer them praise them when deserved, your staff will meet their targets. People are driven to do well and if you make sure you pay them enough so money is not a distraction, their focus will be that purpose.
5 Focus on one business and one business alone
It can be very instinctive to run from one great idea to the next. A short attention span seems to be the DNA of an entrepreneur. We soon learned, though, that it's best to focus on one business to the nth degree. We initially set up a number of sister companies alongside Cartridge Save. All were online retailers, built upon a similar model, so in theory, should run like one another. The reality was they were all equally demanding and we spread ourselves too thinly. So, we decided to focus on the cartridge ink business and operate in a market in which we knew we could really make difference.
Blog supplied by Sean Blanks, managing director of express online printer cartridge supplier Cartridge Save.