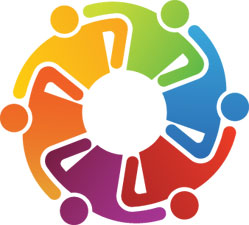 CIC Regulator Sara Burgess explains a key regulatory change due for introduction in October 2014 that will come as welcome news to good causes, Community Interest Companies (CICs) and their investors.
In 2015, the Community Interest Company (CIC) model will be ten years old. It has proved to be one of the fastest-growing structures in many years, in spite of some early reservations, hesitation and fears.
CICs have slotted very successfully into the mix of options for meeting social need and delivering social purpose. They have weathered the economic crash and the numbers continue to increase. By the time we get to the 10th anniversary in June next year, there will be well over 10,000 CICs across the UK and we are likely to see more growth following some key recent initiatives.
CICs limited by shares have always been able to distribute some of their profits in share dividends to private investors. Over the years it has become evident that the regulations around this created barriers to setting up a CIC limited by shares and to investment into them. We made some changes in 2010, but when we consulted on it again in 2013 it was clear there was more to do.
In October 2014, the regulations will change to remove the 20% cap on share dividends and as a result of this remove the peg to the paid-up value of the share, which amongst other things was making CIC shares of little interest to investors.
CIC shares will have greater value, but CICs will still only be able to distribute 35% of post-tax profit in dividends, everything else is kept in the company. The more profit the company makes, the more it can pay in dividends (within the 35% distribution cap).
If a CIC has sufficiently more profit to pay its shareholders, it is making sufficiently more profit to put back into the purpose of the company, to meet its community interest. If the CIC is paying millions in share dividends, imagine how much it will be putting back into its community interest! Shareholders will get a return on their investment and see a return on the social impact of the company. Once it is set up, the CIC will always be a CIC, unless it winds up so it won't be taken over by shareholders who want to take all of the profit.
For information about how to set up a CIC (including converting an existing company into a CIC) and to download the relevant forms visit the gov.uk website.