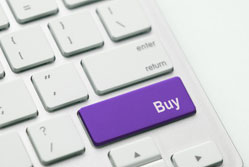 There are many options for small businesses when setting up online. You need to work out exactly what you want from your web presence. Will it be generating sales or selling products or will it be a point of reference for customers?
Knowing what you want out of being online will help you narrow down the many choices you can take. If you are creating a website to be your online store you could consider getting a web design company to build you an ecommerce website. However, this is the most expensive route and options such as www.shopify.com and www.etsy.com offer a much cheaper online option.
Spread the word
A great way to get the word out about your business online is via social networks. Twitter and Facebook are the most obvious choices, however, also look at Pinterest and Google's social network G+. By offering your social networks advice and content around your services or products, you can quickly start to grow your brand online. It can be a great way to get other people recommending your products or services.
Keep it updated
If you decide to set up a website rather than using an ecommerce platform, keep it updated with news and fresh content. Don't build and forget. So many small businesses online spend lots of time (and money) setting up a website, but then just leave it to stagnate. If you keep your website active, you will have a website that users and search engines will love.
Get blogging
A blog must also be kept active and updated. Another great way to spread the word of your brand is having a popular blog attached to your website or social networks. If you don't think you can keep an updated blog (posting once a week at least), don't set one up.
Know your demographic
Who are your customers? If you already have an offline presence and know what works, carry that over to your online ventures. Target your customer base and be as courteous to customers and people as you would be in your offline customer interactions. 
© The Accountancy Partnership.
Further reading