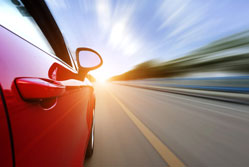 It's accelerator season again and applications are being accepted for mentoring from TechStars London, Oxygen Accelerator, Dotforge and more. Lots of entrepreneurs and investors see accelerators as a vital part of starting a tech company – but are they really for everybody and do you really need to attend one?
What is an accelerator?
Most UK startup accelerators work in the same way: they're three-month programmes for your startup that feel a bit like going back to school.
Simon Jenner, CEO of Oxygen Accelerator, the accelerator I attended, explains: "Launching a startup is hard work. All an accelerator does is concentrates that hard work and surrounds founders with people who have vested interests in making their startups succeed. Entrepreneurs who like being challenged will exceed all their expectations and thrive in an accelerator."
Beans on toast
Most startups enter an accelerator programme to get funding. All accelerators culminate in a demo day, where founders pitch their creations to a room full of investors, vying for any form of interest that could turn into a coffee, chat and maybe a nice, fat cheque.
But don't join an accelerator for the money. The purpose of the small investment is to simply keep you alive for the three months of the programme.
Take a long hard look in the mirror. Decide if you want to put yourself through something like this. You better get used to having beans on toast for dinner or making big cheap meals that'll last you all week. And say goodbye to spending a small fortune on a night out. You need to live cheaply and healthily and work as hard as possible.
How it works
Most accelerators are split into three phases:
1 Death by mentor: This is the most mentally grueling thing I've ever done. In less than two weeks I met more than 100 mentors for 30-minute one-to-one sessions. Some will tell you you'll go bust in a week, others will be more positive. Take the criticism well and spot the trends.
2 Build, build, build: You can't build anything during phase one, and you now have fewer than 10 weeks until demo day, so it's time to launch, iterate, learn and repeat.
3 Sell, sell, sell: Time to segment your team, with one person focusing on building relationships with investors, and the rest trying to make the damn thing make money.
The smooth with the rough
Deciding whether or not to go to an accelerator is down to you. On the plus side, accelerators put you and your business in an environment that will help it thrive, surrounded by experts who've been there. And there's a chance you'll secure investment.
On the downside, you will be criticised repeatedly, you won't have a social life and it's tough financially. For every Buffer, TaskRabbit or Dropbox there are probably more than 50 successful startups that didn't graduate from accelerators, such as Facebook, Twitter and Huddle (and they've not done too badly).
If you think you'll get value from an accelerator and know what you'll face, you should at least apply for one – what's the worst that could happen?
© James Pursey. You can tweet him on @JamesPursey if you'd like to know about how he's putting his experience from Oxygen Accelerator into practice at carwow.