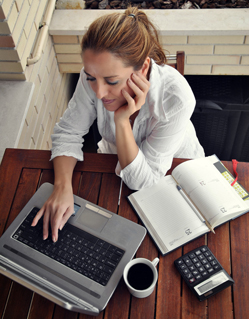 The right for employees to request flexible working is now in full force. With these new regulations, the Department for Business, Innovation and Skills predicts that up to 20 million people across the country could be asking their employees to work flexibly. Employers can reject these requests, but whether they do or not, to have a happy, satisfied workforce, start-ups and small businesses must have the right technology and communication systems to accommodate modern working methods.
Recently we conducted some research looking at the working habits of small businesses and it seems that employees up and down the country are waking up to the benefits technological advances provide in driving growth.
The survey suggests that 78% of small businesses are now using cloud-computing solutions such as Google Docs, Livedrive and GoTo Meeting. The smartphone revolution is part and parcel of everyday life and increasingly in the working lives of UK small business employees, with 87% using smartphones for work and 64% using tablet computers.
To keep staff costs low, and with the majority of small businesses employing just a handful of people, only 20% employ an IT Manager, with 64% of small-business owners taking responsibility for their IT operations.
The use of technology to enable better ways of working will be important for small businesses in setting themselves apart from the competition and achieving sustainable growth. Places of work are no longer restricted to one location, and employees are increasingly logging on and working from various sites. This will only become more prevalent as the new rules around flexible working are exercised. 
With that in mind, here are a few pieces of technology advice for start-ups. As your business grows and more employees come on board, they might request the right to work flexibly, so make sure you have the infrastructure in place from the start.
Little maintenance is needed with cloud solutions because software updates download automatically and it also enables access to documents from anywhere with an internet connection, which is crucial for remote workers.
Paper, the business resource (and cost) of yesterday
With today's technology you can easily run a business that doesn't depend so heavily on paper, and this can save you a lot of money. Simple functions such as using 'Track changes' in Word mean you don't have to print pages and pages and then waste ink by scrawling over them.
With smartphones increasingly being used for business, make full use of free business apps such as Evernote and Basecamp, both of which let you save notes and create and share to-do lists with colleagues, simply from the touch of a screen.
Blog provided by Aisling Brennan, marketing manager of faxing service provider eFax.
Further reading