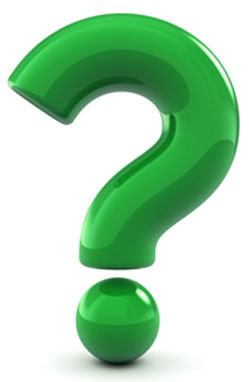 It is only natural to try to compete on price. But what you're telling customers is "buy from me because I'm cheaper", when what you should really be saying is "buy from me because my product meets your needs at an affordable price".
Where does this tendency come from? Price is very rarely the primary motivator. What tends to happen is once someone has decided to buy from you they just want to pay a bit less. It makes them feel like they got a bargain. How often have you thought to yourself: "I will only buy this product if it is at this price"? Maybe at an auction, but you wouldn't think this way when making daily purchasing decisions.
There have been many studies showing that a small proportion of customers buy on price and the rest for a multitude of other factors. If price was the primary motivator there would be no luxury items. Luxury items sell for high prices because they are seen as exclusive, high quality and, of course, they make the buyer feel good about themselves.
The key is to make sure that your product is unique. So why is it that some sales people are against raising prices?
1 "They go against industry prices"
Some will say: "Nobody in this market will pay that sort of price!" Alas, if the product is worth it, customers will. Many successful entrepreneurs have created extra value or new products in their industry for their customers and have charged a higher price.
A classic example is the Dyson vacuum. When the first Dyson came out in the mid-1990s it sold for £400. In today's money that is £600 at least. Yet they were snapped up and made Dyson a fortune. Why did it sell? It was different and made people feel good about themselves. A boring household appliance has been turned into something a bit cool, trendy and exclusive - a bit like Apple did with the home computer.
2 "I can't sell expensive products"
So many sales people complain that the service or product they are selling is too expensive, but they forget that others in their team are not having any problems.
3 "It's wrong to charge a high price"
Remember the "bitterness of low quality lasts longer than the sweetness of low price". If you put up your prices, you will always lose some customers, but only those who have bought solely on price. So what? Isn't it better to have a higher proportion of customers who actually value your products or your services and are prepared to pay for them? Obviously, charging more money brings in more capital, which enables you to invest more into your business. It can also allow you to cut costs as in some ways fewer customers paying more are likely to use up less of your time complaining!
How do you raise prices?
It's probably best that you do not set your own prices. The best person for the job is your customer. Ask them what they like and don't like about your products or services. Listen to what they say and focus on improving the negatives. Test everything and raise your prices by a minimum of 5% and perhaps a maximum of 20% on your existing offerings.
If you raise prices, make sure you have a plan. Try a few customers and see what their reaction is. Give them plenty of warning, because no one likes a surprise increase. If you lose too many, keep monitoring and adjust if necessary. Can you start charging for products or services that have previously been free? Almost always free stuff isn't as great as paid-for services and customers often expect this.
Where have I seen this before?
When I was selling information about businesses for sale, the yearly subscription was £165. This had not changed in many years. Our sales were good, but we decided to put up the price to £195 and this made no difference to our monthly figures of c.100 new subscriptions a month. In fact – it went up.
Three months later we put the price up to £225 a subscription. Sales levelled off, but our margin was up significantly. Our closest competitor was offering a similar and in our view inferior product at £99 a month. When the Credit Crunch hit, we lowered it back down to £195, but never back to £165. It turns out that my co-director just felt uncomfortable charging more than £200! People deemed the product to be worth it and in the end, it helped us to drive more innovation like e-books, additional products and a better website experience.
One computer consultant I've hired in the past was charging £35 per hour. I knew this was far too low but didn't let on, of course. They decided to later raise the price to £45 per hour but this made no difference to me. I am actually happier because I am confident they will deliver an even better service.
Copyright © 2014 Robert Moore of KSA Group and www.companyrescue.co.uk.