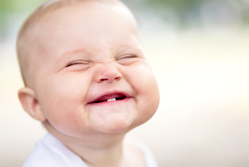 I've often wondered whether you are born an entrepreneur or whether you can you be made into one?
Entrepreneurs see things differently. They're happy to stick to their guns when everyone else tells them they're wrong. They're prepared to go it alone. Often they can spot a gap in the market that others don't see. They're also prepared to put in a lot of extremely hard work and cope with failure, however hard that might be.
Recently I've started working with a brilliant organisation called Founders4School. Its mission is to inspire the next generation of entrepreneurs in the UK. It sends founders or entrepreneurs to visit schools at no charge to talk to the pupils about their experiences, thereby giving pupils an insight into what being an entrepreneur is all about and making it a career option to consider.
I've had the privilege of visiting both of my old secondary schools, accompanied by some highly inspirational entrepreneurs. The format for the event is a brief overview of the entrepreneurs' experience along with the lessons to be learnt and advice to be shared. After that the floor is open for the pupils to ask questions.
Here are some quotes from the entrepreneurs that might help you decide on the entrepreneurial nature v nurture debate:
"When I was seven my dad lost his job and I used to help with selling door to door. I learnt that if you provide people with a quality product, they'll buy from you again."
"I did loads of different jobs, but never felt fulfilled. In fact, I felt positively unfulfilled, so I wanted to do something that made a difference."
"I watched this film and thought – I'd love to set up a business that does this."
"I'd followed a traditional path – university, graduate job, then hit a brick wall and thought I want to do something else."
Just as insightful were some of the questions asked by pupils aged 11 and 12, including:
"How do you get your first customer?"
"I'm thinking about starting a business, but have no idea what to do?"
"My grades were not as great as I thought. I think I'll become an entrepreneur."
"When did you know you were going to start your own business?"
What I've learnt is that some people are born entrepreneurs. It's a calling: they can't see themselves working for someone else, climbing up the corporate ladder. While there are others who get to a point, having followed a logical career path, where they would like to do something they've always dreamed of doing and are brave enough to take the plunge. How many people chose this path following a redundancy?
The question is what skills do you need? All of the entrepreneurs had a solid degree and it's a given that numeracy and literacy are essential, but as for the softer people skills, I guess it's the University of Life where those are gained. One thing is certain, though, entrepreneurship is as valid a career choice as any other and the UK is a great place to build a start-up business and support entrepreneurs.
Copyright © 2014 Marc Duke, marketing consultant and founder of Marc Duke Consulting.