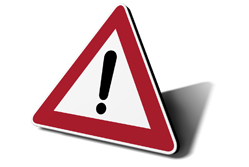 Overtrading is where a business takes on a lot orders without having sufficient capital to fulfil them. This often happens when suppliers or deliveries are delayed, which can create serious cashflow problems. It can be easy to fall into the trap of taking on more orders than you can fulfil. In balance sheet terms, your liabilities outweigh your assets (ie debt outweighs cash in your business).
The business will likely be viable, with lots of interest in services or products, but without sufficient working capital, the business experiences a serious problem. Working capital is actual cash or funding you have in the business, minus whatever you owe to suppliers, bank, etc.
Do you have enough working capital?
The idea is that if you're selling more, you're making more money. But are you actually receiving payments from customers? You must get your invoices out on time and keeps tabs on late payers. Always ask yourself if there is enough working capital within your business.
Overtrading tends to affect start-ups in particular, because finance can be very tight in the beginning. Businesses wishing to expand can also face problems if too many orders are taken without sufficient funding being in place.
What action to take
If cashflow is a problem, look at ways to cut costs in the business. If you're experiencing VAT or PAYE problems, agreeing a Time to Pay deal with HMRC is worth considering, because it can enable you to spread payments.
If your business needs restructuring and is running up too much debt, a company voluntary arrangement between the company and creditors could be the best solution. It's a great option for viable businesses that need additional finance or just some extra help to restructure. Always seek legal or insolvency advice before going ahead with a restructure or insolvency procedure.
Copyright © 2014 Keith Steven. Keith Steven of KSA Group Ltd has been rescuing and turning around companies since 1994. He is the author of insolvency and turnaround website www.companyrescue.co.uk and has been nominated as Turnaround Practitioner of the Year at the Insolvency and Rescue Awards 2014.