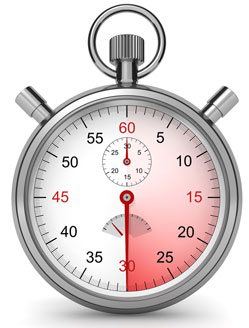 Guarantor loans are a type of unsecured loan and they can enable you to borrow from £500 to £10,000. They are a relatively recent innovation in the UK unsecured loan market, with the first lender appearing in 2004.
They differ from normal unsecured loans in that they do not require someone to be credit scored before they're considered for a loan. With traditional unsecured loans, a lender will make a decision as to whether to offer a loan based on the applicant's credit history and their current credit score.
Not so with a guarantor loan. The lender says if the applicant can offer someone to guarantee the loan, then the so-called guarantor clearly believes that the borrower will repay the loan.
Why would you consider a guarantor loan?
A recent study by UHY Hacker Young accountants found that bank lending in the UK is still stalling, down 2.2% in real terms last year, with smaller businesses being hit hardest, as funding problems continue despite the recovery.
Demand for loans is increasing, but the banks are generally not granting new requests unless they are from existing customers with a good track record and security. Many smaller businesses that have struggled through the recession but are now on a more stable footing are still being left out in the cold.
Who could act as your guarantor?
Guarantor lending is about "trust" and so it's a good idea to use your social network to find your guarantor. It's crucial that you look for someone you know well and who trusts you.
By offering themselves as your guarantor they are potentially exposing themselves to the risk of you not repaying the loan, in which case, the lender can require the guarantor to repay it. Whoever you want to act as a guarantor will also need to meet certain financial criteria. Consider family members, relations, close friends, work colleagues and business mentors.
What are the criteria for obtaining a guarantor loan?
These vary by lender, but in general:
You must be aged 18 or over.
You must be a UK resident.
You cannot be currently bankrupt of on an IVA (individual voluntary arrangement).
You must have a UK bank account
You will need to provide a guarantor
Are you guaranteed to get a guarantor loan?
No. Even though lenders want to lend and even if you satisfy the criteria above, lenders are – quite rightly – required to abide by a responsible lending policy.
Copyright © 2014 David Silverman.