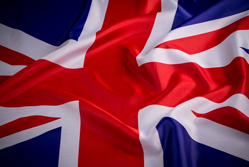 The Government's Business is GREAT Britain campaign and BT Business have come together to launch the GREAT Faces of British Business competition, which seeks to recognise British "businesses with exciting innovation, growth and export stories".
Winning entrants will be crowned champions of their region, before going forward to compete for national honours. The overall winner will win an exclusive package worth more than £30,000, including a bespoke advertising campaign, national and regional media coverage, an iPad Air and unlimited BT Wi-Fi for 12 months, as well as a package of export support from UK Trade & Investment (UKTI).
Entrants must be UK-based businesses with up to 250 staff. There are three categories – best exporter, most innovative small business and best growth story. Firms can enter one or all of the categories, depending on relevance to their business. "All eligible businesses must state why they deserve to be named one of the GREAT Faces of British Business," say the organisers.
Business minister, Matthew Hancock, says: "Small businesses have been the driving force of our economic recovery. This is a top opportunity to celebrate the enormous contribution they make to villages, towns and cities across Great Britain."
Steve Rathborne, director of sales, BT Business, says: "BT Business wants to help and support small businesses to succeed. The UK has a pedigree of producing innovative and successful businesses and leaders. That's why we're supporting the Business is GREAT Britain campaign, to discover and champion the entrepreneurial talent and to give businesses an opportunity to boost their fortunes further."
Launched in 2013, the Business is GREAT Britain campaign aims to celebrate and inspire small businesses. It is run by the Department for Business, Innovation and Skills and UKTI and "provides relevant advice and information for small and medium-sized enterprises looking to grow, hire, export, lead and access finance".
Click here to find out about the competition's terms and conditions and to download an entry form.
See this year's star small businesses with this online Advent Calendar!