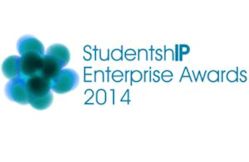 Enterprising university students who enter the StudentshIP Enterprise Awards 2014 could win funding for their projects thanks to a competition launched in October, but the deadline for entry is fast approaching.
The StudentshIP Enterprise Awards 2014 will provide funding worth between £10,000 and £100,000 for projects that "bring together enterprising students, businesses and their local community to work on innovative projects. In-house projects or collaborations with other universities or businesses that create, manage or exploit intellectual property will all be considered."
The awards encourage the practical application of intellectual property (IP) skills by higher education students working in collaboration with higher education institutions and/or businesses. The main purpose is to recognise and reward "student-centric projects that support the use and understanding of IP in student enterprise activities".
Minister for IP, Baroness Neville-Rolfe, says: "This new competition will encourage enterprising students and academics to collaborate, so that their ideas for creating and exploiting intellectual property can be turned into reality."
The competition is open until 12 December 2014. Finalists will be announced in January and the winners declared in March 2015. An application form can be downloaded from the Gov.uk website, as well as guidance and terms and conditions.