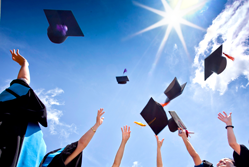 "More than ever, students go to college [university] because they want to get jobs – good jobs," states Navneet Kapur ("Product Innovator, Higher Ed Data Vigilante at LinkedIn, San Francisco Bay Area"), writing on the LinkedIn Official Blog. "To that end, students and parents want to know which schools give them the best chance at getting a desirable job after graduation. This is where we can help."
He continues: "By analyzing employment patterns of over 300 million LinkedIn members, we figured out what the desirable jobs are within several professions and which graduates get those desirable jobs. As a result, we [can] rank schools based on [graduate] career outcomes."
Kapur goes on to define a "desirable job" as a "job at a desirable company for the relevant profession. We let the career choices of our members tell us how desirable it is to work at a company."
University challenge
According to LinkedIn's UK University Rankings, if someone wants to become an investment banker, they will greatly improve their chances if they study at the LSE (London School Economics and Political Science, which, perhaps somewhat less predictably, also comes out on top for wannabe marketers), UCL (University College London), Cambridge, Oxford or Warwick universities.
If they dream of working in finance, getting on a relevant course at the LSE, UCL, Cambridge, Imperial College London or the University of Warwick would be a wise first step. And, for a career in the media, best head for the universities of Leeds, Oxford, Nottingham, Cardiff or Durham.
No doubt LinkedIn has the very best of intentions with their university rankings, but they ignore two key points. Firstly, many graduates build great careers after taking positions with small businesses, where they can also find (equally if not more) "desirable" jobs. Secondly, UK universities are now a fertile breeding ground for enterprise, with starting a business continuing to prove an irresistible attraction for many students.
Small is beautiful
"Many of our graduates welcome the opportunity of working for smaller businesses," says Hannah Newmarch, head of employer partnership services at the University of the West of England (UWE) in Bristol. "We support SMEs in our region that want to recruit graduates and we help to fill hundreds of vacancies each year."
Not all UWE graduates are attracted by the prospect of working in London, either, as Newmarch explains. "Each year, about half of our graduates stay in the West of England region, which is home to almost 37,000 SMEs; there are far fewer large corporate employers here. Many graduates make their decision based on the role and not necessarily just company size. Many end up at small firms doing exciting, innovative work in sectors that are buoyant in our region, such as media and engineering."
Choosing to work for a smaller business can offer many benefits, she says. "In an area such as Bristol, where many SMEs are highly successful, students recognise that opting to work for a small business can bring them more responsibility, greater experience and other career opportunities sooner. Many students now recognise these benefits. Earlier this year we held an SME-only employer fair and more than 700 students attended."
Enterprise culture
As Newmarch also stresses, enterprise culture is thriving at UWE and other UK universities. "In 2013/2014, 241 UWE students/graduates set up their own business. It remains a challenge, of course, but we provide a 'safe place to fail', so students can test and develop their ideas with mentoring and support from our staff.
"As well as learning about enterprise, they can develop their networks and hone skills such as leadership, commercial awareness, personal branding, etc. They might not set up a business on graduation, but they may start up after gaining experience by working for someone else."
Newmarch says the last thing many graduates want is to end up a very small cog in a large wheel. "Running their own business gives many people more autonomy and greater opportunity to pursue their passion, using knowledge and experience gained at university. Some of our former students who are now successful entrepreneurs return to give inspiring talks to our students.
"Whether working for a large or small business, not everyone wants to live in London. Bristol was recently voted the best place to live in the UK. It has one of the largest economies in the UK and there are exciting opportunities for growth here. Why would you want to go anywhere else?"
Blog written by Start Up Donut editor and freelance SME content writer Mark Williams.