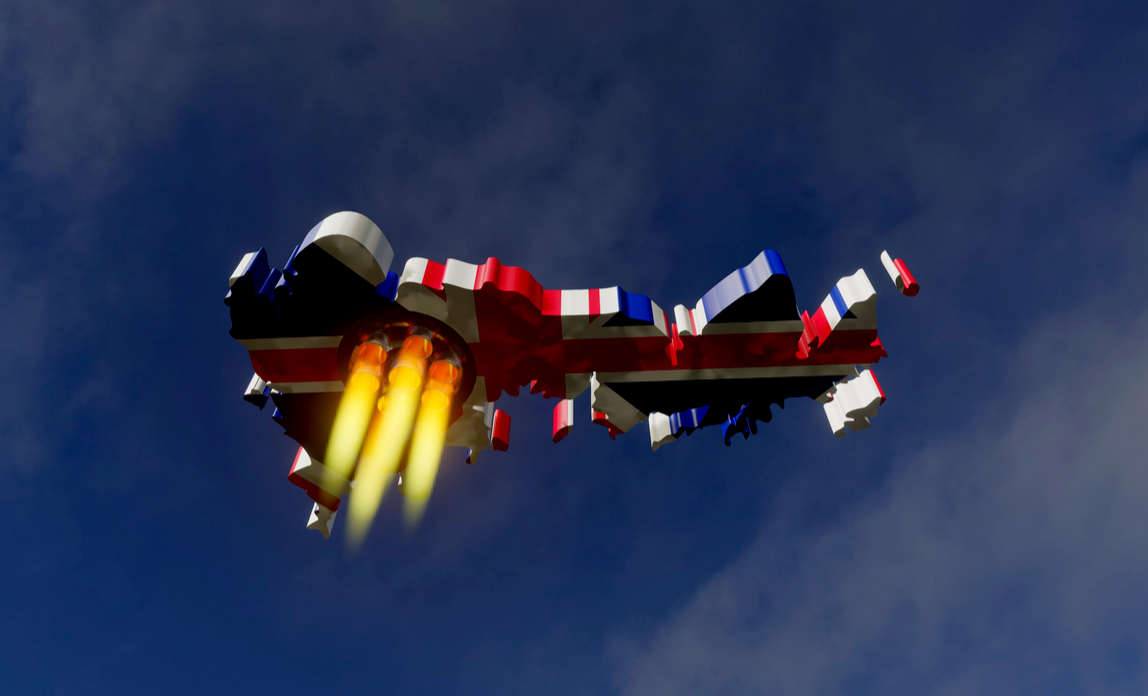 Whether Brexit happens tomorrow, or later this year, or not at all, small businesses up and down the country want to know how they might be affected and what they can do to prepare.
The sheer volume of Brexit information for businesses is now overwhelming.
So here are 12 key questions that get straight to the heart of the matter.
1. Have you used the government's tool to get guidance relevant to your business?
The government's 'Prepare your business or organisation for the UK leaving the EU' tool only has seven questions for you to answer to get tailored advice for your business.
We tried out the tool, as a publisher that sells services but not goods to the EU. The tool listed 33 government Brexit publications that were relevant. While no one has time to read all these, it is useful to see what the titles are.
2. Are you in a business that is heavily affected?
If you import or export goods from/to the EU, there are many preparations that you should already have taken by now.
For example, applying for an EORI number (Economic Operator Registration and Identification) and planning how you will provide trade and customs clearance documentation if it is required.
Find out if you can register to use transitional simplified procedures to import goods from the EU into the UK, including temporary rates of customs duty (tariffs) on imports if the UK leaves the EU with no deal.
3. Are you aware of the key sources of information for businesses?
Predictably, the trouble is that there are literally thousands of pages of information. No one can say that businesses in the UK have not been warned!
Here are some good places to start.
4. Do you need to find alternative suppliers?
In a perfect world every business would have supply options. So if you are selling flowers or vegetables that come through the Channel Tunnel and might get stuck at the border, you might have a UK grower that you can turn to.
The trouble with Brexit is that it affects every business in your situation, so the UK alternatives were probably booked up long ago.
5. Do you need to increase your inventory or buy additional storage space?
This is what a great many manufacturers, distributors and retailers have been doing. Can you work out which items would cause you the greatest loss if they became unavailable for any length of time?
The UK parliament's delay in coming to a final decision about Brexit has wrong-footed many businesses. For example, those businesses that booked extra refrigerated warehouse space based on the long-publicised date of 29 March and now cannot find warehousing to extend the planned storage.
6. Do any of your customers have penalties for late delivery?
What if you end up being piggy in the middle? If supplier is unable to supply you on time, so you are late with delivery to your customer, is that customer contractually able to impose a penalty charge on your business?
7. Do you have penalties for late delivery with any of your suppliers?
You may never need to impose this penalty charge, but it should have the effect of putting your business at the top of the priority list of the suppliers in question.
8. If you don't buy or sell directly to the EU but your suppliers or customers do, will they be impacted?
This is the sort of question that professional advisers like to ask. So then, when it all goes wrong, they can say that they warned you. The trouble is, you could spend 24 hours a day trying to get to the bottom of questions like this, as the whole supply chain is so interconnected in many cases.
9. Do you have enough cash to see you through any difficulties?
Many businesses have taken the step of increasing their overdraft facility, just in case. You will have to pay a setting up charge, but at least you will only pay interest if you actually end up using the money — which is what an overdraft is designed for.
If an overdraft is not available, look at other funding options, such as asset finance or invoice discounting, as a way to free up some cash in case you need it.
Funding for business
Whether you're fighting for survival, looking to grow, or just need to pay some bills, Funding Options can help. Find your ideal funding options - no obligation.
However, the most important thing is to have a reliable cash flow forecast in the first place. So if things go wrong and problems do arise, you can plug the new figures into the cash flow and work out what needs to be done.
10. Do you have existing employees who are EU nationals?
Existing employees who are EU nationals will need to apply for settled status.
Plan for the relevant deadlines and immigration compliance in general.
11. Have you planned any work-related travel in the EU?
Check that your passport is not about to expire and be ready to pop into a Post Office to spend £5.50 on an international driving licence if this is needed.
There is a potential requirement for work permissions for some countries and some activities.
12. Have you spoken to your staff, customers and suppliers?
Brexit is an unsettling topic. Communicate your expectations of 'Day One' and confirm your working assumptions versus theirs. Listen to any concerns that people have and provide reassurance about any Brexit issues that your business faces and the plans that you have put in place.
Copyright 2019. Rory MccGwire, CEO of Atom Content Marketing