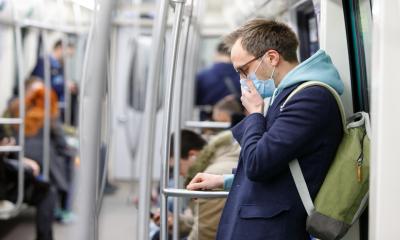 A wide range of businesses have been ordered to close as a result of the coronavirus outbreak and it is not clear when they will reopen. The list of businesses includes.
Food and drink venues for consumption on-site
Pubs, bars, nightclubs
Cinemas, theatres, concert halls, and bingo halls
Museums and galleries
Casinos and betting shops
Leisure and sports facilities, gyms and spas
Pubs and restaurants will be able to operate as hot food takeaways during the coronavirus outbreak.
The government has announced an unprecedented package of measures aimed at supporting workers and businesses with their costs while they cannot open for trade.
Support for employers
Coronavirus Job Retention scheme
The new Coronavirus Job Retention Scheme has been set up to help employers pay their staff wages. The aim of the scheme is to avoid mass job losses. Employers will be able to contact HMRC for a grant to cover most of the wages of their workforce who remain on payroll but are temporarily not working during the coronavirus outbreak. Employers will be able to get a grant to cover up to 80% of wages for employees who are not working but are kept on the payroll, up to £2,500 per employee a month. This will be backdated from 1 March for three months.
Businesses of all sizes will be eligible for the scheme, as well as charities and not-for-profit firms.
Statutory sick pay
Workers who 'self-isolate' will receive statutory sick pay from day one. Normally sick pay is not payable until the fourth day of sickness. This will mean those who are eligible for SSP will receive an extra £40 per week.
Those who are not normally entitled to statutory sick pay, such as the self employed, will receive the new style Employment and Support Allowance instead. It will be payable to those directly affected by COVID-19 and those self isolating from the first day of sickness or isolation. The Universal Credit minimum income floor will also be removed for the duration of the outbreak.
In his statement, Boris Johnson said those who self-isolate are helping to protect others and should not be "penalised for doing the right thing".
The chancellor of the exchequer announced in the budget that employers with fewer than 250 employees will be refunded their eligible SSP costs. Costs are limited to 14 days per employee and include those who self isolate.
Government plans for tackling the coronavirus outbreak reveal that up to one fifth of all UK workers could be off sick at the peak of the outbreak.
Guidance for employers on managing the coronavirus outbreak
With such alarming figures, employers will welcome guidance from Acas to help them decide what steps they may need to take in relation to their employees because of the coronavirus, given their statutory duty to safeguard their health and safety.
The guidance 'Coronavirus: advice for employers and employees' deals with issues such as:
Hygiene at work.
Employees who do not want to go to work.
Sick pay.
People who have been quarantined or who have isolated themselves because of coronavirus.
Temporarily closing the workplace or the business because of it.
It also alerts employers to the dangers of a potential discrimination claim if they fail to consider whether a particular measure, for example requiring employees to wear face masks or take medical tests, might disadvantage a particular group, such as those of a particular religion or age, which may be discriminatory.
Read the Acas coronavirus guidance on their website.
There is also information and guidance for employers and businesses on the GOV.UK website as well as sector specific guidance for people working in education, transport or social and community care settings.
Assistance with business costs and cashflow
A range of measures have been announced to help businesses manage with a reduced cashflow.
Some businesses may also be able to access new business rate reliefs that were announced by the chancellor in the budget.
In addition, the government is providing an additional £2.2 billion in funding to local authorities to support businesses. Support will be by way of a grant worth £3,000 for firms that are already in receipt of small business rate relief or rural rate relief to assist with ongoing business costs. Funding will be available from early April and eligible businesses will be contacted directly by their local authority.
The Coronavirus Business Interruption Loan Scheme, unveiled at the Budget, will now be interest-free for 12 months. Central to the package is £330bn of loan guarantees to businesses - any business that needs it will be able to access a loan on attractive terms. To support liquidity amongst larger firms, the chancellor has agreed a facility with the Bank of England. For smaller firms, he will extend the business interruption loan scheme, to offer loans of up to £5m. Both schemes are expected to be up and running week commencing 23 March 2020.
In addition: VAT bills between now and the end of June will be deferred until the end of the tax year and any income tax that would have been due in July 2020 under the self-assessment system will be deferred to January 2021.
HMRC Helpline
HM Revenue & Customs have boosted the number of advisers on their dedicated helpline for businesses and self-employed individuals who are experiencing difficulty paying their tax due to COVID-19. The helpline can be contacted on 0800 0159 559 (Monday to Friday 8am to 8pm, and Saturday 8am to 4pm).
The helpline may be able to help:
set up a time to pay arrangement,
suspend debt collection proceedings
cancel late payment penalties and interest
Copyright 2020. Article written by Fanny Marshall, Donut Blog Team