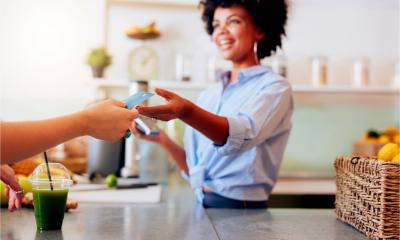 For small businesses, the number of payment methods have exploded over the years. It is now possible to offer multiple payment methods to customers with very low transaction fees. This makes it easy for customers to make low-value payments whilst increasing your profits. When looking at payment methods as a start-up, it is important to consider several elements.
Use a card machine
The use of credit card readers might be considered old-fashioned, but there are now many disruptors in the market. These simple card machines enable customers to make contactless payments with very low fees. This not only increases profits; the card machines have low upfront costs, reducing the amount that you need to invest. By choosing one of these innovative machines, you can have your payments set-up in no time.
Contactless card machine payments
The challengers that have entered the market now offer the ability to accept contactless payments using a small device. Often these devices cost as little as £100. This makes it possible for even the smallest start up to set-up their payment channel and easily track all the transactions that come in.
Want to go digital?
A digital world needs digital payments. With the ongoing pandemic, more and more businesses have moved online. While many do not have a dedicated ecommerce site, they are making use of online channels such as social media to reach customers and allow customers to reach them. These channels allow businesses to generate revenue without the need for cumbersome payment methods.
Business owners can simply send payment links to their customers for the desired amount. When customers click on such a link, they are redirected to their preferred means of payment (eg PayPal) to complete the transaction. This has improved the digital position of many start ups and small businesses as they can easily test the market and conduct transactions quickly and efficiently.
Combining the digital and physical
When you accept card payments, as well as payment links, you can leverage integrations that will make your life much easier. Companies offering such card payment solutions, such as SumUp, offer many useful tools. All your transactions are available through an easy-to-use interface. This helps you to analyse transactions and understand the behaviour of customers - both physical and virtual.
Low transaction fees
For start ups, minimising upfront costs is essential. As these methods only require a small upfront investment, the most important variable to look at is the transaction fee. When comparing competitors' transaction fees, you will see that these disruptors also offer transaction fees that are lower than many established parties such as banks. This means that it can be very beneficial for start ups to consider using these innovative payment providers.
Copyright 2020. Featured post made possible by Business2News