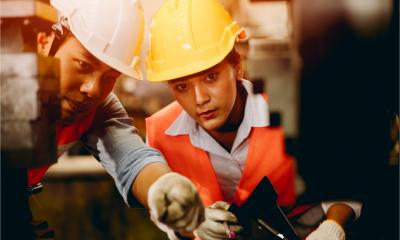 Modern businesses operate in highly competitive environments, with organisations striving to minimise production and operational costs, improve productivity, enhance compliance, and support sustainability programs. Companies rely on diverse assets to support their daily operations. The number of these assets increases as the businesses grow.
By managing their assets, companies gain visibility on the efficiency of production units and gain insights for controlling costs. However, organisations face a myriad of challenges in their quest to manage growing asset numbers. Here are some of the persistent challenges.
1. Selecting the right assets
Choosing the correct type and quantity of assets for any organisation is a strenuous task that requires iterated evaluations. Managers have to carefully make comparisons between different brands based on their technical capabilities and operational features.
Beyond that, the assets need to provide real value for money, with a reasonable return on investment. They need to perform optimally in the long run, with minimal maintenance requirements. Assets acquired to replace obsolete equipment should be sustainable, with improved safety features and the ability to accommodate future modifications at low costs.
The company needs to acquire the correct quantity of assets to facilitate daily operations. Excess assets mean that the company incurs additional costs for maintaining idle equipment. On the contrary, fewer assets will result in missed production targets, overworked equipment, and recurrent downtime.
2. Increased maintenance workloads and staffing needs
The introduction of additional assets can easily overwhelm the maintenance department. The scope of activities increases, with technicians exposed to heavier workloads. Maintenance teams will be required to monitor, troubleshoot, and repair more equipment than usual. They establish failure modes and conduct root cause analysis when newly acquired assets break down while maintaining all equipment previously under their care.
Upon acquiring additional assets, the company must guarantee the availability of essential maintenance, repair and operational (MRO) supplies. Depending on the inventory control strategies, companies may have to upgrade or extend their warehouses to accommodate increased stock. Measures for controlling and forecasting stock levels are needed to reduce the negative financial impacts of idle or obsolete stock.
Increased workloads directly affect the maintenance strategies and by extension the staffing needs. Businesses will be obliged to hire new technical staff to maintain assets, guaranteeing their availability, reliability, and safety. Companies that relied on manual systems for tracking maintenance and allocating jobs may consider investing in a computerised maintenance management system (CMMS) to effectively track equipment maintenance history, equitably assign work tickets and reconcile MRO inventories. All technicians must undergo additional training to equip them with skills for effectively handling the new maintenance tasks.
3. Tracking assets and its performance
As an organisation acquires additional assets, it is necessary to gain transparency of daily operations. Each asset, whether fixed or movable, has to demonstrate productivity. Collecting performance metrics for each of these assets, as well as the locations of each asset, can be challenging.
To solve these challenges, a business needs to invest in technology solutions that collect required data. Production facilities can install condition-monitoring sensors that continuously monitor the health and usage of the equipment. The data collected can be used to predict failures and perform corrective measures before breakdown occurs, reducing the timespan during which an asset is out of operation.
Businesses have to keep up-to-date maintenance records for all physical assets. These records could add up to thousands of paper pages, making it difficult to track the health and safety of production equipment. By implementing a CMMS as their asset inventory solution, businesses can access crucial maintenance information at the tap of a finger on mobile devices.
The location of assets is of concern to businesses and clients in equal measure if they have equipment and tools that move around often. Company-owned cars and vans are the perfect example. To gain visibility of the fleet, companies can install global positioning systems (GPS) to track their location. Additionally, the company can monitor driver behaviour and the fuel efficiency of the fleet. The downside is that these solutions require sizable financial investments.
Final Thoughts
Acquiring additional assets is a natural consequence of business growth. Proper planning is vital for ensuring the successful integration of these assets into daily operations. Each company has to align its expansion needs to the business goals for it to gain maximum returns on investment.
Copyright 2021. Sponsored post by Bryan Christiansen, founder and ceo of Limble CMMS. Limble is a modern, easy to use mobile CMMS software that takes the stress and chaos out of maintenance by helping managers organise, automate, and streamline their maintenance.