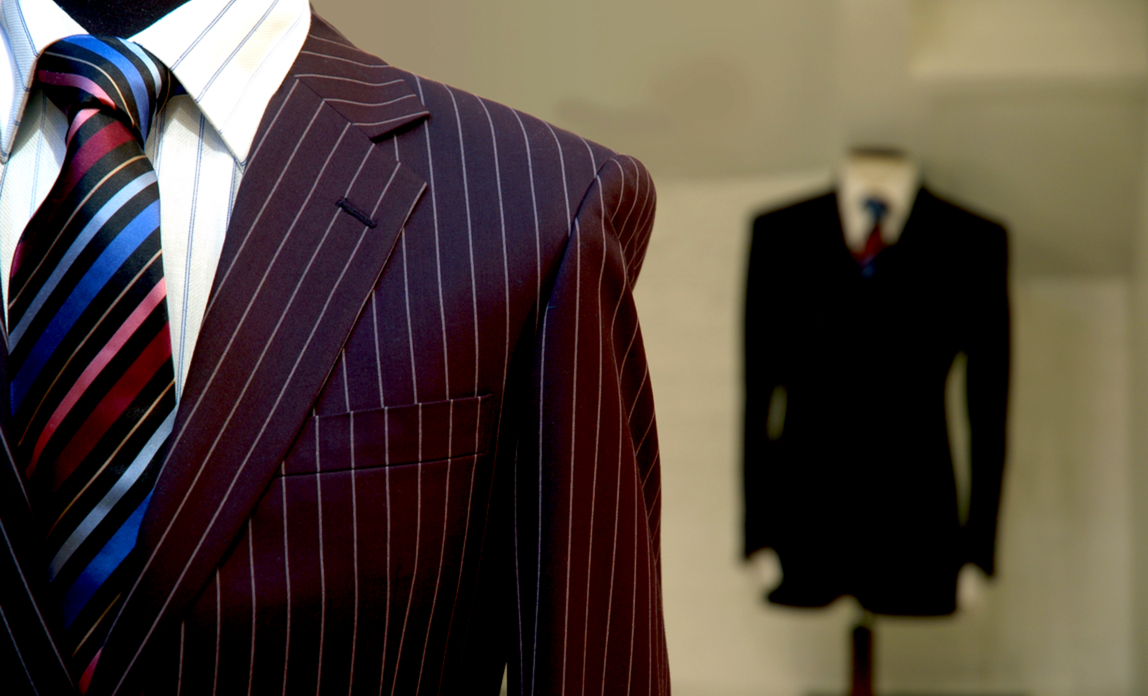 David Hathiramani of London-based A Suit That Fits.com describes how he overcame the IT-related challenges facing his new business
"I saw my friend and now co-director Warren in an awesome suit and he told me he'd had it tailored while travelling in Nepal. I thought it would be great if people could order them from the UK - that's how A Suit That Fits.com started.
"Previously, I was an IT manager at a recruitment firm. This meant I had a lot of knowledge to draw upon, which was handy, because we wanted to sell online as well as from our London stores."
Identifying software needs
"We started A Suit That Fits.com when a lot of open-source software was already available, which meant we didn't have to spend much on software. Our main IT costs involved staffing and management.
"We didn't want to programme each page separately, so we used a free content-management system called Joomla in connection with the secure PayPal system, which meant we could take payments online.
"We also needed email capability for customer and supplier contact, so we subscribed to a free Google email account and we also use the calendar, applications and tasks on there, too. We use a system called OTRS as our customer information tracker, which is highly effective.
"However, our main IT tool is a wizard, which we developed online using our previous skills and growing knowledge of tailoring. Customers can enter their measurement and it translates that into the information our tailors in Nepal need to know so they can make the suits.
"At first we used a very basic online ordering system and we would enter the suit measurements on to an Excel sheet and email it to our tailors. Now our tailors can access our online system, too.
"We sell about 600 suits a month and each one of our customers is on our system, which enables A Suit That Fits.com to deal with any queries really quickly."
IT solutions
"After six months, to save money we outsourced our IT work to India and Vietnam, but that didn't work out for us in the end. Due to the amount of time we spent trying to communicate, we realised it would be quicker to do the work ourselves.
"We learnt from our mistakes and we now have a great in-house IT team. We have a chief technology officer (CTO) who manages the team, which consists of one full-time and three part-time programmers.
"If you lack IT expertise, I'd strongly recommend working with an out-of-house consultant or employing an IT specialist, depending on your needs and budget, of course. It's not always about looking for the cheapest solution - the important thing is how well your system works and whether it enables you to reach your targets.
"Because we had the expertise in-house to configure servers, we only needed to find a reasonably priced dedicated server leasing company. We also hire back-up space on a monthly basis, so each day important data is stored safely off site.
"To ensure our IT system is secure, each staff member has a unique password and they must be logged in to view customer information. Our CTO is responsible for ensuring that the business complies with data protection regulations, which is an important consideration if you store personal information about customers."
David's three key lessons
Use as much free software as possible
When buying IT hardware, go for value rather than the cheapest deal
Whether in-house or out-of-house, make sure you have people on hand to help you should you experience serious IT problems
Update: This case study was first published in 2009. Since then A Suit That Fits initially went from strength-to-strength and opened over 30 local studios across the UK in addition to its online service, but went into administration in 2013, before its assets were sold to DW Clothing which itself went into liquidation in 2018.