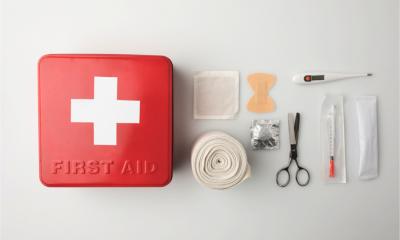 The government has announced an unprecedented package of measures to support the self-employed, small businesses and families through the coronavirus pandemic. Organisations both large and small have also come out to offer support. But with all the 'noise' about the impact of coronavirus, it can be difficult to know where to start
We have collated some of the best resources out there so that you can find what you want with minimal effort.
UK government business support information
The government has a range of measures in place including the Coronavirus Job Retention Scheme and the Self-Employment Income Support Scheme. We have pulled together the main sources of coronavirus government advice and the key telephone support lines into one place.
Coronavirus business loan and financing schemes
A range of business support measures have been made available to UK businesses. Eligibility for the different schemes will depend on the size of your business and in some cases the sector you are in.
VAT and tax deferral schemes
All businesses and self-employed people with outstanding tax liabilities, may be eligible to receive support through HMRC's Time To Pay service if they are experiencing financial difficulties as a result of the COVID-19 outbreak.
Support for the self employed and small limited companies
Business rate reliefs
In addition to the usual business rates reliefs - for example, rural rate relief for some rural businesses, the government has announced temporary relief for certain businesses in the retail, hospitality and leisure sectors as well as nurseries. Eligible businesses will have the discount applied automatically by their local authority.
Advice on furloughed employees
The government's Coronavirus Job Retention Scheme allows employers to place workers who would otherwise be made redundant or laid off as a result of the COVID-19 crisis on 'furlough'. This concept is new to many employers, so several organisations have made advice and resources available on for businesses who are considering furloughing workers.
Statutory sick pay during the COVID-19 outbreak
Workers who 'self-isolate' will receive statutory sick pay from day one (normally sick pay is not payable until the fourth day of sickness). The Coronavirus Statutory Sick Pay Rebate Scheme will allow employers to reclaim up to 14-days' SSP paid to workers who are unable to work because they have coronavirus or because they must self-isolate.