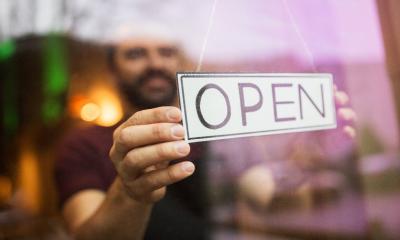 The government has announced some extra business rates reliefs to help small businesses through the COVID-19 (coronavirus) outbreak. We answer your key questions
What businesses qualify for the business rates retail discount?
For 2020/21, the retail discount has been extended to include hospitality and leisure businesses as well as retailers. The discount covers businesses with a rateable value up to £51,000.
The retail discount has also been increased. Small retail, hospitality and leisure businesses get a 100% discount for 2020/21 – they pay no business rates.
There is also a £5,000 discount on business rates for pubs with a rateable value up to £100,000.
Are there any reliefs for businesses in other sectors?
Small business rate relief (SBRR) continues to be available for businesses with a rateable value up to £15,000. The relief is 100% for businesses with a rateable value up to £12,000 and then tapers, falling to 0% for a rateable value of £15,000.
For 2020/21, businesses that qualify for SBRR or Rural Rate Relief are also eligible for a cash grant of £10,000 from the Small Business Grant Fund. Businesses eligible for the Expanded Retail Discount with a rateble value less than £51,000 will be also be eligible for a cash grant.
Businesses occupying premises with a rateable value up to £15,000 will be eligible for a grant of £10,000 while those occupying premises with a rateable value between £15,000 and £51,000 will be eligible for a grant of £25,000 per property under the Retail, Hospitality and Leisure Grant Fund.
Businesses with a rateable value over £51,000 or which are not rate payers are not eligible for either scheme.
Nurseries in England that are registered with Ofsted as an early years provider which provide care to children up to the age of five do not have to pay business rates in 2020/21.
Other business rates reliefs – for example, rural rate relief for some rural businesses – also continue to be available.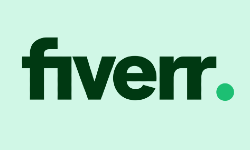 Find a huge variety of design services from brand identity to marketing and advertising design. Whatever your branding and design wishes Fiverr has the talent to bring it to life! Use our 10% discount code DONUTS10 to save on your next job with Fiverr.
How does business rates relief work?
Business rates are collected by your local authority.
You may find that they automatically give you relief, particularly if you have received business rates relief in previous years.
If you think you are not being given the discounts you should be, contact your council. You should also contact the council if you expect to have difficulty paying your business rates and want to claim hardship relief.
What about businesses in Scotland, Wales and Northern Ireland?
These each have separate business rates and rate relief systems. The reliefs announced in the Budget only apply to England.
Is there any other help for businesses in financial difficulty?
The Budget included several other measures to help businesses affected by the coronavirus:
An extension of HMRC Time to Pay for businesses that have difficulty paying their tax bill. It may be possible to delay payment interest-free. There is a special HMRC Coronavirus helpline, 0800 015 9559.
Support with government backing for loans of up to £1.2 million from the Coronavirus Business Interruption Loan Scheme, which temporarily replaces the Enterprise Finance Guarantee.
Full statutory sick pay (SSP) refunds for up to 14 days sick leave per employee. Sick pay will be available from the first day's absence, and people will be able to get sick notes by dialing 111 rather than visiting their GP.
What will happen to business rates the following year, in 2021/22?
The Chancellor has announced a review of the whole business rates system, with the results expected to be made public in the autumn.