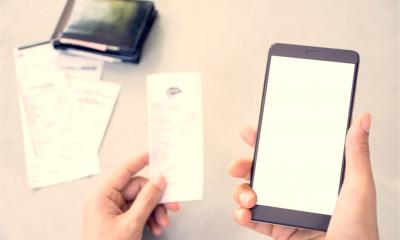 As a small business, it's likely you will be managing on small margins. You cannot afford to let costs get out of control. As part of your initial business planning process you will have created budgets and forecasts. It's vital you stick as closely as possible to your projected costs. This means you need to manage your expenses.
We share our top tips on managing your expenses.
1. Understand what expenses are allowable and claim them
You can claim for any costs you incur for the "sole purpose of the business". For example, the cost of any goods you buy in order to make your sales (equipment, stock) or to deliver your service. Costs might include premises, staff, insurance, fuel and motor costs, tools and equipment, uniform, stock and products that you use in order to deliver your service. For example, a hairdresser would claim for the costs of shampoo and hair products as an expense. Even if your business operates from home, there will be eligible expenses you can claim.
2. Keep track of all your expenses
It's likely that you will start to incur costs before you even officially 'open' your business. Make sure you keep a record of these expenses so you can claim them back later. They will all help to reduce the amount of tax you end up paying. Remember, you cannot claim for personal expenses (eg a work suit or general clothing) but you may be able to claim a proportion if any part of an expense is for business purposes.

You can keep a track of expenses by filing all your receipts in date order or by using your bank statements (it is helpful if you have a separate business bank account so that your personal and business expenditure does not get mixed up). You can also keep a record of them using a simple spreadsheet. But if you decide to keep manual records, you will need to tally your expenses up when you come to completing your self assessment tax return. It is also easier to lose track of expenses if you are reliant on receipts and bank statements.
Many businesses now choose to use software to do the 'heavy lifting' of tracking expenses. Most modern accounting and expenses apps allow you to take a picture of your receipts and invoices which are added to your bookkeeping records as you go. So, there's no excuse for falling behind or losing receipts!
3. Set an expenses budget and monitor expenditure
It is critical that you control your expenditure - especially in the early days when cash flow is tight. You might delay buying expensive new equipment and make do with second-hand or leased equipment to begin with. Set a clear budget and financial forecast as part of your initial business plan and monitor your performance against that budget.
If you have employees, make sure you have a clear policy on expenses and what you will and won't cover (remember to check the rules on what is allowable). Set a cap on certain expenses to prevent expenditure getting out of control. For example, you might set a limit on 'entertaining' clients.
4. Use an expenses app
The beauty of using an app is that it allows you to record your expenses 'on the go'. This means you are far less likely to lose an expenses invoice or receipt. They are packed with great functionality that can save you time, money and hassle. You can set expense limits for employees, run reports to check where spend is particularly high and see where you might cut costs.

There are many apps on the market, each offering a range of features. Pleo offers smart company credit cards that automate expense reports and simplifies company spending. Shoeboxed is ideal for small businesses that are looking for a simple expense tracking app and Zoho Expense allows you to store digital copies of receipts and record expenses as they happen.
Stay on top of your business spending – free trial
Automate your expenses and simplify your spending with a payment card solution from Pleo. No more expenses reports, piles of receipts or out-of-pocket purchases. Set limits, get notified of purchases in real time and seamlessly integrate with your accounting system.

14-day free trial and only pay £6 per user, per month thereafter.
5. Keep your expenses records up to date
The secret to keeping a grip on your business finances is to do it little and often. Don't wait till the end of the month to record all your expenses - do them every week, or every day. These days there's no excuse. If you have your software as an app on your phone, you can do them as you go about your business. This will mean you will always have an up-to-the-minute picture - avoiding any nasty surprises.