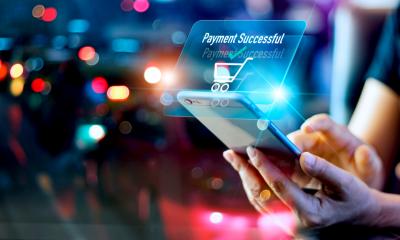 Keeping your business bank account with the same high street bank is not the only option – particularly if you are not satisfied with the service you are getting. New 'challenger' banks are shaking up the market, and existing banks are responding with new online services.
The Competition and Markets Authority survey of service quality for the largest business banks reports that only around half of customers would recommend their own bank. But a combination of inertia and sheer hassle has always prevented a lot of small firms from moving banks.
The Current Account Switch Service makes switching easy for small businesses (with fewer than 50 employees and turnover below £6.5 million). The service is free to use and guaranteed. The service covers around 40 of the main banks and building societies. If your switch involves a bank that isn't part of the new scheme, your new bank should be able to help.
Making the move
Hat shop Simply Devine is owned and managed by Liz Devine-Wright. The Tadcaster business changed banks in order to cut costs and get a better service, and chose the Co-operative Bank.
"We transferred when our start-up free banking with another bank had expired and it started charging what we thought were excessive amounts. And I can honestly say it's one of the best business decisions we've ever made," says Liz.
"We enjoy free banking. We don't pay bank charges for simple things like paying money in or taking it out — in fact The Co-operative Bank gives us money in the form of a loyalty bonus on our anniversary date. And I'm happy to say we also receive interest every month."
Apply in minutes for at-home banking support designed for small businesses like yours. Enjoy banking on-the-go with zero monthly fees, 24/7 UK support and instant alerts when money comes in or goes out. Join Starling – enjoy app-based banking at its best.
Ethical banking
Like the Co-operative Bank, Triodos is an ethical bank that is increasingly attracting business customers.
Top London recording studio, The Premises Studios, chose to take its business to Triodos because it was dissatisfied with Barclays. "As a business we've always done what we can to act responsibly," says Director Julia Craik. "Once we've switched our banking we can tell our clients that any money they pay will be going into a sustainable model of banking."
Other ethical banks include Charity Bank (which offers business savings accounts and loans for social purposes) and the Ecology Building Society (mortgages for sustainable businesses).
If your business is keen to help support the local community, you might want to look into local credit unions. As well as personal accounts (suitable for sole traders) and small loans, some offer business accounts for smaller companies.
Newcomers
The last decade has seen the launch of a large number of new challenger banks. Most of these are digital only, though Metro Bank became the UK's first new high street bank in over 100 years.
Well-known names offering business services include Starling Bank (business account), Revolut (business accounts particularly for businesses using multiple currencies) and Atom bank (business loans).
Small firms looking for alternative places to borrow or save can also take advantage of one of the new breed of savings and loans providers aimed specifically at SMEs. These include Aldermore, Shawbrook Bank, Tide and Cambridge & Counties Bank.
In his article on the new wave of SME lending, Kier Wright-Whyte, Small Business Accountant at Accounts & Legal said, "The rise of more innovative SME lending businesses and services are opening up more opportunities for small businesses and making lending simpler. It's worth noting that FinTechs can have more expensive rates for SME lending; however, they tend to make decisions much quicker, allowing businesses to also receive the loan faster." 
Philip George, interim CEO of Shawbrook Bank says, "We launched Shawbrook because we believe there's a need for a bank that does things differently. The response we've had since we launched has been fantastic, and shows the demand for honest, common-sense banking really does exist. Shawbrook and other new entrants offer choice, opportunity and optimism to small businesses and individuals who are fed up with lack of choice and poor service on the high street."
Although many challengers focus on personal accounts, several are also moving into small business banking. With new banks and services continuing to appear, you may want to search for up-to-date information on what challenger banks can offer.