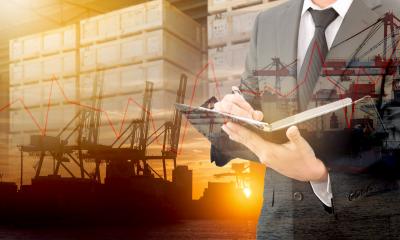 Thorough research is essential before you start exporting. Research helps you identify the best overseas opportunities, understand how to sell into new markets abroad and avoid costly mistakes.
Much of the export information you need is already available. You are likely to need to carry out your own custom research as well, including visiting promising markets.
Identifying possible export markets
Your export market research checklist
Using existing data on export markets
Doing your own export market research
Visiting target export markets
Staying competitive when exporting
1. Identifying possible export markets
Define where you may be able to sell your products or services - and why
Establish what defines your potential customers in the same way as for existing markets. For example, consider what sort of consumers or businesses they are, what need your product or service satisfies, and how your market position is defined.
Think about which markets offer potential customers that most closely match these criteria. Also consider the potential market for no-frills or luxury versions of your product or service.
Don't rely on preconceptions. Thorough research may show that a market you thought was a sure-fire success will not work for you, while countries you had not considered initially are more attractive.
Assess your competitors' overseas markets
Don't assume these markets are automatically promising. Your competitors may have a dominant position, or may be struggling in these markets themselves.
Decide which markets you are prepared to consider
You may want to research countries where you think there is a potentially lucrative market, or where you have existing contacts or experience.
You might prefer to restrict yourself to countries that you expect to be relatively easy to deal with.
Since Brexit, the practical issues involved in exporting to countries in the EU are now similar to any other country.
Get help from the Department for International Trade (DIT) and other sources of information. See Using existing data on export markets and Doing your own export market research.
2. Your research checklist
Assess the potential market in each territory
Potential business customers are usually easy to identify and research. For example, using sector statistics and trade directories.
For consumer products, find out what the gross domestic product (GDP) and GDP per head is as a rough guide to spending power. Check how evenly income is distributed and how many people are within your target age and income groups.
Identify the key market segments, and what their different product or service requirements are.
Look for information on market trends and growth prospects.
Look at customers' purchasing behaviour
Find out what distribution channels are used. For example, some business customers might concentrate their purchases with wholesalers rather than dealing directly with manufacturers.
Investigate the local culture. For example, what kind of relationship customers expect with their suppliers, and what their attitudes are to overseas suppliers and foreign products.
Assess the local and international competition
Identify competing products and suppliers. Look at the quality of their products and services, and their strengths and weaknesses.
Research competitors' strategies. Find out which customers they target, what they charge, and how they market and distribute their products.
Assess what prices you think you could charge, and what profit margins these would represent.
Be wary if you cannot identify competitors. A lack of competition may indicate an unprofitable or inhospitable market.
For example, your product or service may need to meet local safety standards.
Check what taxes and duties will be charged.
Check if you will need to comply with different packaging requirements or translate information.
Find out if you need an export licence, and if so, how long it will take to obtain.
Find out about logistical and financial requirements
Logistical issues include agreeing who takes responsibility for every stage of the product's journey from you to the customer.
Consider how you will transport your goods. How quickly will they need to be delivered? Are they perishable, do they require protective packaging? Can you reduce costs by arranging for your goods to be shipped with goods from other companies?
Consider who will arrange and pay for insurance. Depending on the trading terms you agree, responsibility could fall you or your customer.
You may need to conform to local payment practices such as offering competitive credit terms.
Take into account the costs of export finance. For example, obtaining payment insurance or using a factoring service.
Check the level of any import duties you might have to pay.
Identify the key challenges of trading in your target market
Key risks typically include non-payment by customers. Enforcing payment may prove difficult or impossible.
Consider how you will overcome any language barrier.
You may find it hard to keep up to date with changes in the market, such as intensifying competition.
The extra costs of supplying customers overseas may put you at a competitive disadvantage against local suppliers.
3. Using existing data on export markets
Find existing country guides
DIT offers a range of free country guides as well as help carrying out your own research.
Open to Export offers a wide range of free advice and information, including guidance on researching export markets and country guides for individual countries.
Buy reports from commercial providers
A wealth of companies provides market and sector data for countries across the world. You will have to pay for the reports, but they can provide information quickly and save you duplicating effort.
Search the internet
Browse competitors' websites to find out more about how they operate in your target territory.
Check local retailers' and distributors' websites to see how they price and market similar products.
Overseas government websites provide information on local legal requirements, taxes and duties.
Check with foreign embassies and consulates in the UK
Many embassies in the UK offer market data for businesses looking to export to their country. Much of the information will be free or subsidised.
4. Doing your own export market research
Consider using DIT's research services
The Export Marketing Research Scheme includes free advice and subsidies of up to 50% of the costs of researching overseas markets.
The Overseas Market Introduction Service (OMIS) includes preliminary research and advice, together with support when you visit the market. The service is tailored to your individual requirements and costs from as little as £500, depending on your individual requirements.
Check what help business support organisations can provide
The British Chambers of Commerce offers a range of support services for exporters.
Your local chamber of commerce may run an export club or offer training events to help you research target markets more effectively.
Your trade association may offer tailored export market reports and organise trade missions.
Some local authorities offer financial support to businesses in their area which want to start exporting.
Consider using an agency
An agency based in your target market is likely to be able to get information faster and more easily.
You may find it easier to work with and control a UK-based agency which subcontracts the work to an agency in the target market.
Write a clear brief
To get the most of your commissioned research, set out exactly what you expect. The research brief should:
describe your company and what you want to export;
give the geographical scope;
state the reason for the research and the information you need;
provide a deadline for the research;
describe how you want the report formatted and presented.
Manage the relationship
Choose an agency whose response to your brief shows that they understand the project and your requirements.
Make sure they include the background and qualifications of the researchers involved and give full costings, including a breakdown of anticipated expenses and fees.
Agree milestones and deadlines and make sure the agency is keeping to them.
Include a confidentiality agreement.
5. Visiting target export markets
Decide what visits you need to make
Visiting your target markets can give you some essential insight that paper-based research can't match.
You may want to use visits to start building relationships with potential agents and customers, or to negotiate sales directly.
Plan your agenda to make the most of a visit
Consider joining any subsidised trade mission organised by a business support organisation.
Consider building your visit around a local trade exhibition. This will enable you to see your competition at close quarters, as well as making useful contacts.
Set up meetings in advance with key contacts such as potential retailers, distributors and agents.
Get advice on local customs before you go
Make sure you understand local business etiquette.
Make an effort to learn the local language. Potential partners and customers appreciate it if you at least know some key greetings and business phrases.
Contact the DIT representative in your target market
DIT has representatives based at many British diplomatic missions. They provide an essential point of contact and can offer practical advice and support.
Find out about any financial support available
Check whether DIT can provide financial assistance for visits, trade missions and exhibiting at overseas trade shows.
Your trade association may offer discounted travel and accommodation for international trade events.
6. Refining your export offer
Tailor your product or service to the market
It's unlikely that your domestic business practices will directly transfer to overseas markets.
You may need to amend product specifications and packaging to suit local customer requirements and regulations.
Your choice of sales and distribution method will be crucial. For example, appointing a local distributor may be more cost-effective than setting up a local office.
Consider ways of organising the logistics to make your business more competitive. For example, it might be cheaper to ship in bulk and pay for warehousing, rather than supplying on an on-demand basis.
Review your budget and pricing
Your pricing needs to cover extra costs such as shipping, local overheads, and local taxes and duties.
7. Staying competitive when exporting
Keep up to date with market developments
Your need for research will not end once you start trading in your new market. You will probably need even more local knowledge as the business progresses.
Keep in regular contact with local representatives, agents and customers, or make regular visits.
Continually refine your offer and business processes
You need to keep your business sharp and competitive. This will often involve making changes to reflect shifting market needs.
Always base your decisions on proper research.