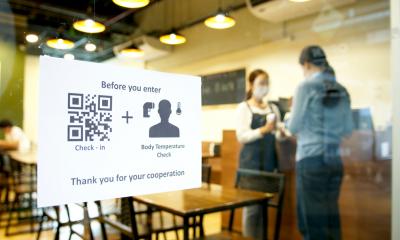 The Government's Winter Plan means that most businesses will be able to open in the run up to Christmas. If businesses are to persuade staff and shoppers to return to their premises, they need to reassure them that it is safe to do so.
It should be noted that a stricter regional tier system comes into effect from 2 December which might mean that some businesses cannot re-open or that their operations will be restricted depending on which tier they are in.
So, how can you convince workers and customers that you have done everything possible to minimise the risks and that it is safe to return?
Thankfully there are plenty of things you can do to prepare for a gradual return to business and persuade your staff that it is safe to return to work.
Assess your workplace
Assess how staff get to work
Review safety measures in the workplace
Return to work advice for specific types of business
The Government has published 14 guides, each covering a different type of work, explaining how employers, employees and freelance workers can work as safely as possible. Guides cover:
Employees and returning from lockdown
It is possible that some staff will be nervous about returning to work. You should consult them about measures and plans as they are likely to be best placed to suggest how a safe return to work might be possible. Give staff plenty of notice about returning to work - especially those with care responsibilities.
You should also consider the mental health of your staff. Some staff may have experienced bereavement, financial difficulties and isolation during the lockdown. Mind has produced practical advice on taking care of mental health and has the NHS.
A final note of caution
The Government's tiered system may mean that your business is forced to limit the service it can offer. You should make sure you keep up to date on developments in your area and be prepared to make contingency plans. Review what worked during lockdown and what measures could be improved in case your local area sees an increase in cases and your business becomes subject to more stringent controls.