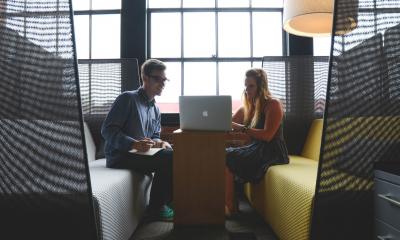 Meetings. Some are more successful than others - but they all must be paid for. And costs can be significant if you have to factor in travel and hours spent out of the office
In mid-2016, research from collaborative platform Wisembly calculated that poorly run meetings cost British firms an average of £1,400 a year per employee. The average meeting of six people cost £394.80, with 36% of meetings deemed unproductive. In 2013 Management Today reported calculations from Officebroker.com, estimating that UK workers waste a year of their lives in useless meetings.
Value judgement
"Some meetings aren't necessary, and in other cases people attend when they don't really need to be there. Other meetings simply fail to achieve their objectives," observes consultant Duncan Peberdy, author of Brilliant Meetings - What to do and say to have fewer, better meetings and Managing Productive Meetings.
"Before going to any meeting you must know why you're going and what you need to achieve," he says. "If a meeting is to stay on track, stick to the allotted time and achieve its objectives, organisation is key. You can't have an open agenda, nor allow conversations to drift. Overrunning just adds to everyone's costs."
A face-to-face meeting isn't always necessary, Peberdy says. "A conference call or Skype for Business meeting can be just as effective, yet much cheaper. However, if you don't know someone and haven't yet established trust, a face-to-face meeting is advisable."
Rather than focusing solely on reducing the cost of your meetings, Peberdy says the focus should be value. "An expensive meeting can bring great rewards to your business. If you can use technology to save money, yet still achieve your objectives - why wouldn't you do that?".
Skype for Business
There are alternatives to face-to-face meetings - one being Skype for Business, which enables users to communicate online with each other by instant messaging, voice or video. Skype for Business can be downloaded for free to use on Microsoft Windows, Mac or Linux systems, as well as Android, Blackberry, iOS and Windows smart phones and tablets.
Entrepreneur and author Kelly Hoppen believes Skype for Business video conferencing can work just as well as meeting in person. "Face to face is absolutely essential, I think if I had learned 10-15 years ago what I know today, which is just get on Skype… and have conversations with people, face to face, because you can fast-forward your business years by doing that."
Skype for Business enables business owners to communicate with remote-working staff, customers and suppliers (Skype to Skype calls are free). Skype for Business costs from £1.30 per month per user, but "lets you add up to 250 people to online meetings, gives you enterprise-grade security, allows you to manage employee accounts and is integrated into your Office apps". Even those who haven't signed up can attend online meetings (which could include your customers).
The Skype blog offers tips on Skype conference calls and Skype meetings. You can even use the Skype Translator when communicating with non-English speaking contacts, which could mean more overseas sales with less expensive overseas travel.
Sponsored content brought to you by Microsoft, © 2016