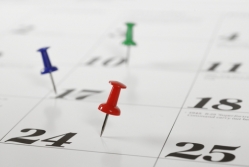 Some small businesses are waiting up to 40 days for payment from local councils, far behind central government guidance on prompt payment of suppliers, according to research by the Asset Based Finance Association (ABFA).
The ABFA research shows that local councils are currently paying their suppliers in an average of 17 days. In July 2010, central government departments were ordered to pay 80% of invoices within five days. This followed an earlier reduction to 10-day payment terms in October 2008, in which local councils were encouraged to follow the example set by central government.
However, local government has failed to fall into line with the guidance, with the average wait for payment from local authorities virtually unchanged from 17.7 days in 2009/10 to 17.3 days in 2013/14.
And the research found that some local councils are even failing to make payments to their suppliers within the 30-day payment period mandated by the Late Payment of Commercial Debt Act, which came into force in March 2013.
The average wait for payment is still in excess of 40 days for some local authorities.
Jeff Longhurst, chief executive of the ABFA, said: "Central government bodies have performed well in hitting their prompt payment targets – many now pay more than 90% of their invoices within five days. The current average of 17 days for local councils leaves a lot of room for improvement. Those that fail to pay within 30 days risk damaging businesses in their local areas."
SMEs are often hit twice by waits for payment when working on subcontracted projects for local authorities, says the ABFA, as they have to wait for both the council and the main contractor to pass on payment. Businesses with a turnover under £1 million have to wait an average of 71 days to receive payment.
Longhurst said: "Smaller businesses brought in as subcontractors on projects for local councils are particularly vulnerable to delays in payment. As the third link in the payment chain, they often end up waiting months for their invoices to be settled."
Related resources: