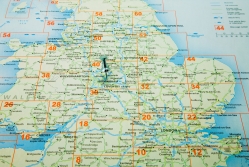 The government has agreed a series of Growth Deals with businesses and local authorities across England that will see at least £12 billion in new investment in local economies.
The money will help provide support for businesses to train young people, create new jobs, build new homes and embark on infrastructure projects, including transport improvements and superfast broadband networks.
This is the first time that funding for such a wide range of projects has been brought together in a single pot and put into the hands of local authorities and businesses to spend as they see fit.
The first £6 billion of investment in specific local projects has been agreed, including £2 billion from the Local Growth Fund for 2015-16. Discussions with Local Enterprise Partnerships (LEPs) will continue, to prepare for the next round of Growth Deals.
Projects beginning in 2015-16 are expected to be matched by local investments worth around twice the contribution from central government. Funding will be allocated to a wide range of projects including small business support services in every part of England and significant investment in skills training.
Prime minister David Cameron said: "For too long our economy has been too London-focused and too centralised. Growth Deals will help change all that. By trusting local people, backing business and investing in infrastructure, skills and housing, we can create thousands of new jobs."
Dr Adam Marshall, director of policy at the British Chambers of Commerce (BCC), said: "Businesses will judge the effectiveness of this first tranche of Growth Deal funding on how quickly it translates into results on the ground. As a network rooted in local business communities, we have long called for power and money to be devolved away from Whitehall. We know that decisions on local growth are best taken when businesses and councils work closely together, agree the priorities for their areas and are empowered with the resources to deliver them."
Greg Clark, minister for cities, is to meet Local Enterprise Partnerships over the coming weeks to negotiate the next tranche of Growth Deals.
Related resources: