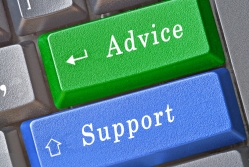 The UK IT Association (UKITA) has become part of the government's £30 million Growth Vouchers programme, the new initiative offering £2,000 of advice to help small businesses and start-ups grow.
The Growth Vouchers scheme will distribute vouchers to approximately 20,000 small firms in England. The UKITA is one of two associations whose members are eligible to provide IT and digital advice as part of the scheme.
The programme runs until March 2015 and will offer a 50% "cash back" voucher worth up to £2,000 to smaller businesses which can be put towards obtaining strategic advice in five areas – IT and digital, finance, marketing, staffing and leadership.
UKITA members will provide one-to-one guidance on a range of IT and digital areas including:
improving online customer experience;
analysing technology usage;
digital project planning;
automating business processes;
ecommerce;
online visibility.
Phil Oakley, head of UKITA's IT/digital advisers' national group, said: "We are in the process of developing a national network of UKITA members who can provide help and guidance to businesses, operating under the UKITA code of practice."
Helen Brewster, chair of UKITA, added: "We are delighted to see that the government is confirming our view of the vital role that IT and digital now plays in the competitive success of almost every business, whether large or small. In the past, IT was often seen as an unavoidable overhead for businesses rather than a competitive and strategic tool which brings opportunities to drive business growth and success."
More details about the scheme are available on the Growth Vouchers website.
Related resources: